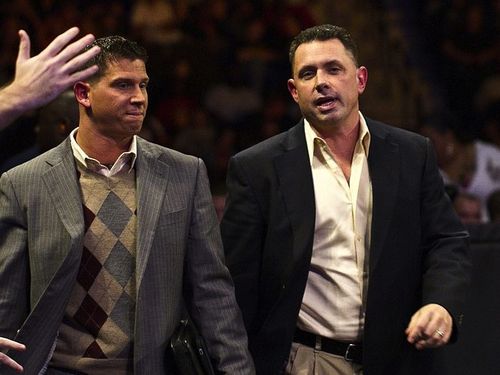 It was just over a week ago that the WWE issued this statement to the LGBT community: "We are taking steps and working with GLAAD to ensure that our fans know that WWE is against bullying or discrimination on the basis of sexual orientation." Their fresh partnership with GLAAD came out of wrestler John Cena's laundry list of homophobic language.
But it seems like the association between the two organizations isn't going as planned. Earlier today, WWE commentator, Michael Cole tweeted one word to fellow commentator Matthews: "faggot."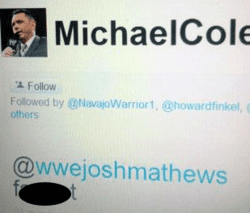 The tweet was deleted from Cole's account soon after and he followed it up with an apology: "I apologize to any and all who were offended by my tweet toward young Josh Mathews," Cole wrote. "It was obviously not meant the way it was taken."
The WWE responded to TMZ about the incident: "WWE has alerted GLAAD to the situation and spoken to Michael Cole about his post. He has removed it and apologized for using hateful language. Michael will be included in the training session being done by GLAAD. WWE takes this very seriously and is against discrimination of any kind based on sexual orientation, gender, race, religion or other."
No statement from GLAAD as of yet.
[Above photo: Josh Matthews (L), Michael Cole (R). Twitter photo courtesy of TMZ.]