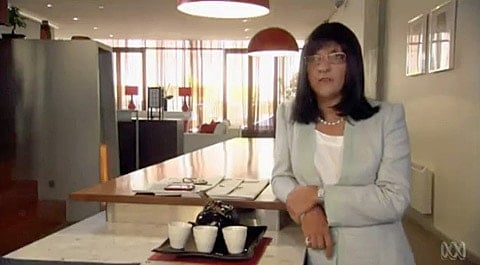 Angry Boys is an irreverent new series premiering sometime this year (speculation is, this summer) on HBO from the creators of Summer Heights High. In the show, writer/performer/director Chris Lilley plays six different characters, including overprotective and "ambitious tyrant" mother Jen Okazaki, whose son Tim is a skateboarding champion.
She decides that Tim's career (and her income) needs a marketing twist, and comes up with one.
In this teaser clip, Okazaki describes how she made her son the gay champ he is.
Watch, AFTER THE JUMP…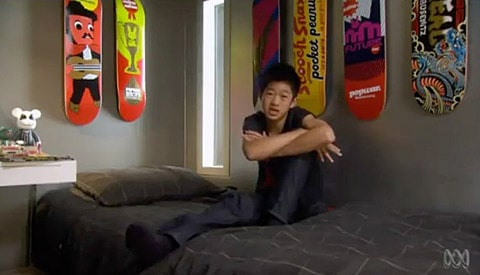 Jen Okasaki – Gay Style from Luke H on Vimeo.