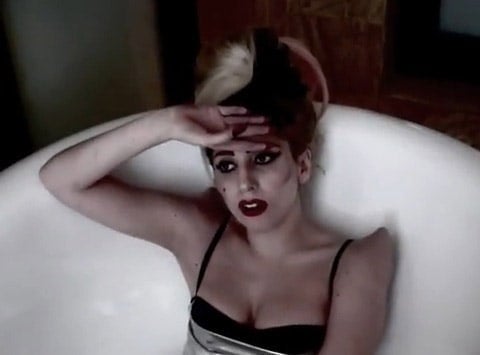 Last night, Lady Gaga released Gagavision 43, the latest in her vlog series. In the video, she discusses, among other things, the recent leak of her single "Judas":
"A slow death…it's like they were tearing limb from limb. First it was like the arm of the song, and then the liver."
She also talks about her creative process: "15 minutes of vomiting in the forms of melodies, and some sort of theme lyric idea…and then I spend days, weeks, months, years fine tuning. But the idea is that you honor your vomit. You have to honor your vomit."
Watch, AFTER THE JUMP…