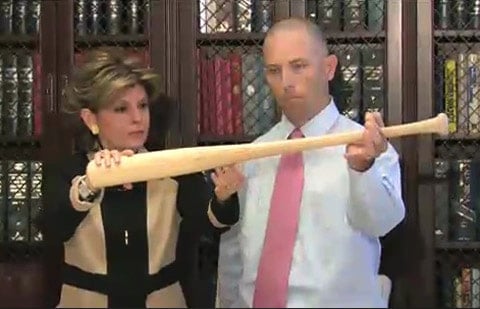 At a press conference carried by TMZ this afternoon, a father accused Atlanta Braves pitching coach Roger McDowell of using anti-gay slurs and gestures in front of his family, which included his two 9-year-old girls. The girls were also present at the presser.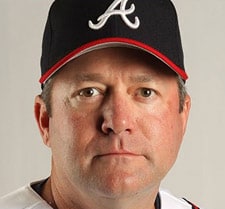 According to the father, McDowell asked a group of male fans, "Are you a homo couple or a threesome?"
Mega-attorney Gloria Allred announced the allegations moments ago in a news conference — representing a family of four (including two 9-year-old girls) who claim they watched McDowell make the homophobic remark and then use a baseball bat to simulate gay sex.
According to Allred, the family claims they also witnessed McDowell tell the group of male fans, "Are you three giving it to each other in the a**?"
The father claims he confronted McDowell from the stands — and McDowell responded by saying, "Kids don't f**king belong at the baseball park" … and then approached him with a baseball bat, saying, "How much are your teeth worth?"
Allred and the father also demonstrated how McDowell used the bat (above).
Watch part of the presser here.