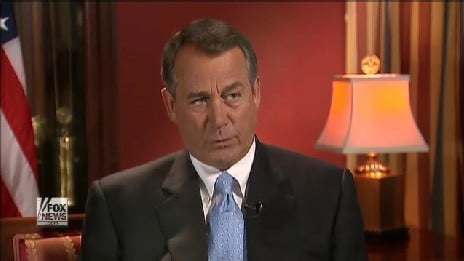 House Speaker John Boehner defended today's hearing on "Defending Marriage", at which extreme anti-gay activist Maggie Gallagher will testify, as a proper use of House resources and time, the Washington Blade reports: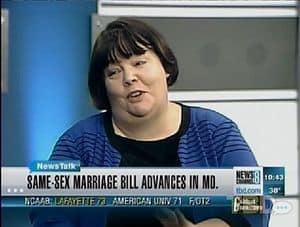 During a news conference, Boehner made the remarks in response to a question from the Washington Blade on whether he supports the planned hearing, which is set to take place Friday before the House Judiciary subcommittee on the Constitution, and if he thinks the event is an appropriate use of federal resources.
"There are a lot of committees, a lot of hearings," Boehner said. "As I made it clear from the beginning of this year, the committee process is important to this institution, and I think addressing any question — serious question — in American society is legitimate."
Michael Cole-Schwartz, spokesperson for the Human Rights Campaign, said in response to Boehner's remarks that the upcoming hearing will "no doubt showcase the [Republican] majority's obsession with ensuring continued discrimination against same-sex couples."
"They're welcome to think that's a legitimate way to spend their time but the vast majority of Americans will be scratching their heads wondering why House Republicans have held a third hearing in as many weeks to demonize LGBT people," Cole-Schwartz said.
The hearing is scheduled for 10 am.