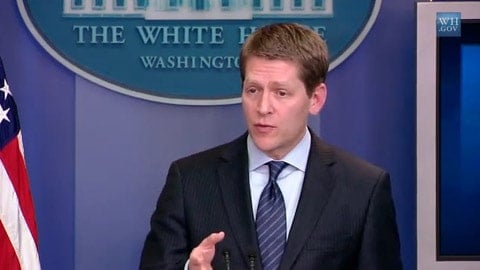 White House Press Secretary Jay Carney was asked yesterday by the Washington Blade's Chris Johnson whether the President would be open to barring the federal government from doing business with companies that discriminate against LGBT people via executive order should the Employment Non-Discrimination Act not succeed legislatively.
Carney wouldn't say:
"I don't want to speculate about what action he may or may not take. His position is known. And again, he does not shy away from obstacles when he approaches an issue that's important to him. But I don't have a — I'm not going to speculate about what measure he might take."
Carney was also asked whether he saw any legal impediment to the President taking such an action, and also about explicit anti-discrimination protections for LGBT service members, something we touched on here back in February.
Watch, AFTER THE JUMP…