John Buchheit, elected Delaware City mayor on Tuesday night, may be the state's first openly gay mayor: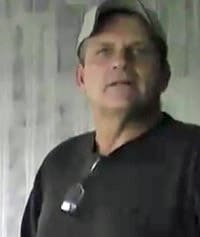 "I think it is the first — at least in that position," said Sam Hoff, a professor of history at Delaware State University and the former chair of the Dover Human Relations Commission. "I hesitate to say for sure, but the worst that can happen if I'm wrong is that we get educated to the fact that there was maybe someone else we didn't know about."
With 198 votes, Buchheit defeated sitting Mayor John Martin, who received 168, and a third challenger, Nick Kroll, who finished with 52. As mayor, Buchheit said, he wants to continue the city's work with the new refinery owner, PBF Energy, to improve air quality. He also hopes to find a tenant for the abandoned Sterling Building on Clinton Street and institute performance evaluations for city employees.
Buchheit says that shortly after he moved to the city, someone sprayed the words "go home" on the restaurant he owns: "It was a little homophobic here at first. Things have changed a lot."
As a side note, Buchheit's restaurant and hotel are also reportedly haunted!
Watch a report on it from last October, AFTER THE JUMP…