A former staffer for Rev. Jesse Jackson's Rainbow Coalition has sued Rev. Jesse Jackson, claiming a broad array of anti-gay harassment charges, the Windy City Times reports: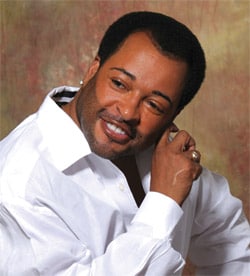 In a document filled with stunning allegations, Tommy R. Bennett has filed a complaint with the City of Chicago Commission on Human Relations against the Rev. Jesse Jackson, Sr., and the minister's Chicago-based organization, the Rainbow PUSH Coalition, claiming, among other things, harassment and termination on the basis of Bennett's sexual orientation.
The charges against Jackson are graphic, to say the least:
Things allegedly took a more disturbing turn after Bennett also took over the duties of Jackson's travel assistant where Bennett says he was required to perform "humiliating" tasks. According to the complaint, in May 2008 Bennett was not allowed to accompany Jackson to Tanzania because Jackson was allegedly unhappy with the ways Bennett packed his items.
Bennett also claims that he had to escort women to Jackson's room and "clean up his room after sexual intercourse with women. Mr. Bennett believes he was forced to do these tasks due to his sexual orientation," adding that he had to escort women to such places as the Sheraton Hotel in New York and the Wynn Hotel and Resort in Las Vegas. Bennett claims that he let Jackson know that he "was uncomfortable cleaning up his hotel rooms, escorting women to his hotel room, being summoned to his hotel room after hours or packing his clothes."
Other charges included having to apply cream to Jackson's legs for a rash, a task which Bennett refused, and suggestions intimating Jackson wanted sexual favors:
"Rev. Jackson stated that he played football and there was a gay high school teacher who took Rev. Jackson under his wings and told him that he needed education to go along with football. Rev. Jackson said, '[F]rom that gay teacher, I got a good grade, I got to use his car, I got ten dollars and I got my dick sucked.' Rev. Jackson said, '[T]hat's not gay, that is surviving.'" Bennett alleges this meant Rev. Jackson wanted sex, but that Bennett then left the room.
Bennett's demands?
In a demand letter accompanying the complaint, Bennett said he wanted, among other things, $98,300 for back pay, front pay and loss of benefits; $350,000 for emotional distress and punitive damages; and an amendment of Rainbow PUSH's non-discrimination policy to include sexual orientation and gender identity.
Much more at the Windy City Times…