Levi Johnston, who turns 21 next week, confirms he is publishing a tell-all.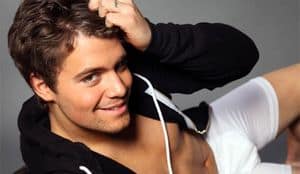 Us magazine reports:
Titled Deer in the Headlights: My Life in Sarah Palin's Crosshairs, the memoir is slated for a fall release under Touchstone Publishing.
"He's ready to give an inside glimpse to his relationship with the Palins, share his trials and tribulations of being thrust into the spotlight and becoming a father at such a young age," the source tells Us.
Johnston tells People: "I want to tell the truth about my close relationship with the Palins…My sense of Sarah and my perplexing fall from grace – how I feel and what I've learned. I'm doing this for me, for my boy Tripp and for the country."