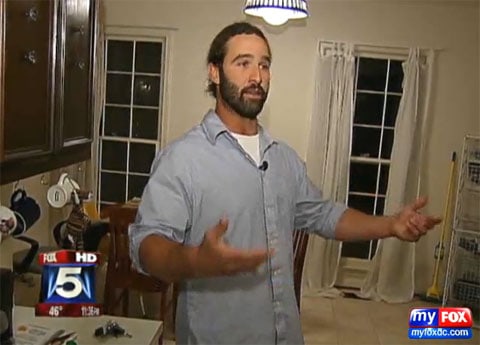 I've posted a few times about Erick Williamson, who in October 2008 was arrested for indecent exposure after a woman and a child saw him nude in his kitchen making coffee early in the morning.
He was convicted in December 2009.
Now, an update:
He was found not guilty Wednesday by a Fairfax County Circuit Court jury after less than 20 minutes of deliberations, The Washington Post reported Thursday.
Williamson, who admitted to going about his morning routine nude Oct. 19, denied standing in his carport doorway and said he never intended for anyone to see him. He said he would have covered up if he had known he was visible to passersby.
"It's a weight off my shoulders," Williamson said after Wednesday's verdict. "I think it sets the record straight. It was an innocent action."