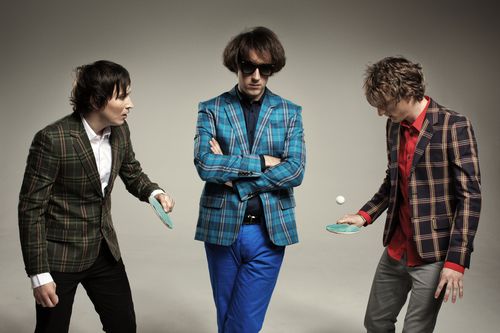 Norman Brannon is a pop critic, musician, and author based in New York City. He presents a weekly music update here on Towleroad and writes regularly at Nervous Acid.  
Follow Norman on Twitter at @nervousacid.
EXTENDED PLAY: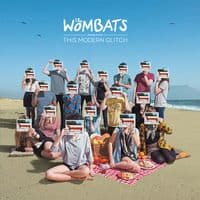 The Wombats This Modern Glitch (Bright Antenna)
Despite its cheerless title, A Guide To Love, Loss, and Desperation — the well-received 2007 debut album by the Wombats — was technically more manic than depressive; lyrical nods to bleak romantic failure and bleaker Joy Division listening sessions were belied by the music's pulsing party soundtrack. But the album's fixation on hopelessness, we know now, was deeper than the surface allowed: Vocalist Matthew Murphy was, in fact, not only struggling with depression, but with a spate of psychological side effects from the antidepressants he was taking to cure it. With This Modern Glitch Murphy comes out through to the other side, where the paradigm shift is most pronounced on songs like "Techno Fan" — perhaps the first-ever explicitly anti-rockist anthem — or "Tokyo (Vampires and Wolves)," in which the demons from Murphy's past are recast as horror movie beasts before he finally beats them. It's a motif that carries over into the album's undisputed centerpiece, "Anti-D," where The Wombats revise "Bittersweet Symphony" for an anti-Prozac polemic that is as uplifting and optimistic as any song that rhymes "antidepressant" with "decongestant" will ever be. The symbolism of Murphy taking a beating by a gang of doctors in the song's video is, therefore, a literal one — but then so are the final images of Murphy being saved by his friends and raised to the sky in some sort of cognitive rapture. In other words, while the narrative of the "triumphant return" is a hackneyed one, sometimes the shoe just fits.
START WITH: "Anti-D" / "Tokyo (Vampires & Wolves)"
THE DISPATCH: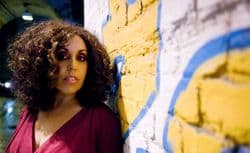 Cancer claimed the lives of two great musicians this week: On Wednesday, TV On The Radio announced the tragic passing of their bassist and founding member Gerard Smith. It was revealed last month that Smith had been diagnosed with lung cancer shortly after recording their new album, Nine Types of Light. He was 34. And just this morning it was confirmed that feminist punk icon Poly Styrene lost her battle with breast cancer yesterday. Best known for her work in X-Ray Spex, Poly's inimitable voice and individualist attitude set the stage for gender politics in punk rock — arguably changing the landscape for generations of indie bands to follow. Her newest album, Generation Indigo, came out today in America and is available for streaming. She was 53.

 Next month, former Joy Division and New Order bassist Peter Hook will issue a new EP with his current group The Light, featuring new versions of classic Joy Division songs like "Atmosphere" and "New Dawn Fades." More intriguing, however, is the inclusion of "Pictures In My Mind" — a previously unfinished and unreleased Joy Division song that Hook carries the lead vocal on.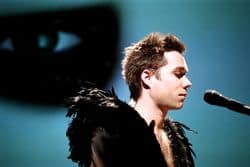 Rufus Wainwright is set to release an insanely huge box set of his recorded works titled House of Rufus. The set will contain all six studio albums (with unreleased bonus tracks), as well as four additional CDs featuring pretty much every song Wainwright has ever recorded or appeared on — including the demos that got him signed. There will also be another six DVDs of live performances and feature-length documentaries, a 90-page hardcover book, and interviews with Neil Tennant, Martha Wainwright, and Linda Thompson, among others. This impossible-to-consume-in-its-entirety collection will be available on July 18.

 Having ended his prolonged cameo in Kanye West's universe, Justin Vernon comes back down to Earth with a release date for Bon Iver's second full-length record. The ten-song self-titled album will be issued on June 21 through Jagjaguwar.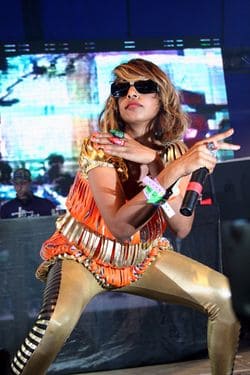 Here's another one for our ongoing list of unlikely pop music collaborations: M.I.A. was recently in the studio with producer Polow Da Don (the man responsible for "Love In This Club") and the perpetually choleric Chris Brown. Whether or not Maya is using these sessions for a new mixtape or her fourth full-length album is as of yet unclear.

 Oh wait. Unlikely pop music collaborations don't get any worse than this one: Ke$ha has reportedly asked Black Lips to write a song for her. "She wants us to do a punk rock song with her — she likes punk rock," says frontman Cole Alexander. You might remember Black Lips from that time they almost got into a fistfight with Wavves' Nathan Williams and proceeded to call him a "faggot" on the Internet no less than four times in three paragraphs. I wrote an essay about it in 2009 called "What I Learned About Homophobia From Black Lips."

 Motion City Soundtrack's Justin Pierre resurfaced this week as a member of Farewell Continental — a shamelessly pop side project that Spin quite accurately compares to "British boy-girl bands like Ash." That dynamic is apparent on lead single "Dagger, Dagger: Terror Terror," where Pierre is outshined by Kari Gray's anxious introspection wrapped up in '90s indie delivery. The song is available now as a free download.

 The Franz Ferdinand Covers EP, originally released for last month's Record Store Day, will get a proper release in May. The band calls it "an EP of covers of our songs by people whose music we love," and the tracklist is pretty flawless: Stephin Merritt of Magnetic Fields, LCD Soundsystem, ESG, and Peaches all contribute to the record, as does Debbie Harry — who appears with Franz Ferdinand themselves. The entire EP is available for streaming below.
COMING OUT: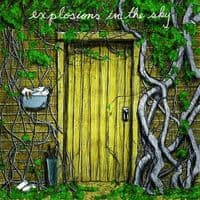 Since the release of 2007's excellent All Of A Sudden I Miss Everyone, Austin's Explosions In The Sky have seen their brand of angular post-rock soundtracking Friday Night Lights, in the upper reaches of the Billboard charts, and on stage at Radio City Music Hall — all of which seems incomprehensible for an instrumental group whose closest musical reference points have names like Godspeed You! Black Emperor and This Will Destroy You. This week, the band returns with Take Care, Take Care, Take Care — a sprawling collection of intersecting guitar patterns, Eno-inspired ambiance, and slow-building loud rock freakouts which, at their best, reconfirm Explosion's genre-defying relevance.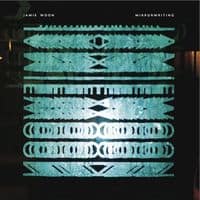 We weren't really done with "the old James Blake" when the UK press proclaimed Jamie Woon to be "the new James Blake," which is kind of a critical curse if I've ever heard one. Either way, Woon's debut album Mirrorwriting is sure to add to the divisive discourse surrounding the ongoing commercialization of dubstep: Producer Will Bevan — better known as Burial — handles production for the album's three opening tracks, presenting Woon as an ambient soul singer with a ghostly house soundtrack, and their collaborative success is actually quite stunning. Sadly, Bevan's absence from the rest of the album is deeply felt: "Middle," for one, pairs a lifeless UK garage beat with a generic lyrical hook, whereas "Echoes" merges Steve Reich and John Legend with questionable results. For now anyway, James Blake needn't look over his shoulder.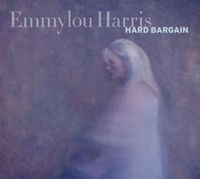 Deliberate or not, the twenty-first studio album by Emmylou Harris reminds me of Lucinda Williams' West — a palpably mournful country record steeped in loss and lament. For Harris as it was for Williams, this makes for some truly compelling listening: "The Road" is an elegy for Gram Parsons, "My Name Is Emmett Till" eulogizes a 14-year-old black boy murdered for speaking to a white woman during the American segregation era, and "Darlin' Kate" remembers Kate McGarrigle with a simple folk song befitting of its subject. But Hard Bargain is not as dark as its content might suggest, and much like her later-era work — especially with Wrecking Ball and Red Dirt Girl — the stylistics of this album rely more on the emotional inclines popularized by U2 or Coldplay than that of the linear storytelling arcs of those Merle Haggard or Hank Williams songs that Harris covered so early in her career. That the title track is a cover of a Ron Sexsmith song is certainly revealing in that sense: Hard Bargain is a thoroughly modern requiem for our increasingly slippery past.
Also out today: Holy Ghost! — Holy Ghost! (DFA), Dirty Vegas — Electric Love (Om), Of Montreal — Thecontrollersphere EP (Polyvinyl), BT — These Humble Machines (Nettwerk), Poly Styrene — Generation Indigo (Redeye), Joe Lally — Why Should I Get Used To It (Dischord), Florence + The Machine — Lungs: Deluxe Edition (Universal)
SOUND & VISION:
Nerina Pallot — "Put Your Hands Up"
The debut single for Nerina Pallot's upcoming fourth album was originally written by Pallot for inclusion on Kylie Minogue's Aphrodite album, but thank God it didn't make the cut. While I know there's a club hit inside of here somewhere, Pallot's version is better served when it's steered by '60s pop and Northern Soul, comparable to Feist or Adele while not quite conjuring either. Also unexpected: Pallot made the bulk of this new album with Suede's Bernard Butler.
Friendly Fires — "Live Those Days Tonight"
A song that critiques nostalgia for things you were probably too young to be a part of the first time around is actually quite refreshing, if not somewhat self-referential, when it's coming from Friendly Fires. "Live Those Days Tonight," from the band's forthcoming Pala, revisits hip-house, acid, and the death of the smiley face with this oddly mesmerizing collage of images and video from the UK Summer of Love. A cameo by the Techno Viking was, perhaps, inevitable.
Heavenly States — "Berlin Wall" (feat. Britt Daniel)
Oakland's Heavenly States found their biggest fan in Spoon's Britt Daniel, who discovered the band's 2008 album Delayer, shortlisted it for his published year-end lists, and later asked them to open for a handful of Spoon tour dates. On the first single for Heavenly States' new Oui Camera Oui EP, Daniel extends his connection to the band by lending his voice to this throbbing, memorable folk-rock concoction.
Superchunk — "Crossed Wires" 
In the near-ten-year interim between Here's To Shutting Up and last year's excellent Majesty Shredding, Superchunk drummer Jon Wurster became a comedian and writer for shows like Monk and Tim and Eric Awesome Show. The band's latest video combines this comedic impulse with the number-one loved thing on the Internet — namely, cats. Like there was any chance this wasn't gonna go viral.