Obama is set to announce several shifts in key leadership posts, among them Secretary of Defense. Slate reports: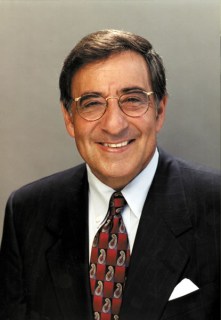 The shifts, which Obama is set to announce Thursday afternoon, are these: Leon Panetta replaces Robert Gates as secretary of defense; Gen. David Petraeus (soon to resign from the military) fills Panetta's slot as CIA director; Gen. John Allen (Petraeus' former deputy at U.S. Central Command) takes over from Petraeus as commander in Afghanistan; and Ryan Crocker, former ambassador to Iraq (and envoy to Afghanistan), takes over from Karl Eikenberry as ambassador to Kabul.
MetroWeekly reached out to the White House regarding the changes and how they would affect 'DADT' repeal:
The White House responded this evening to questions about if and how the planned June 30 resignation date of Defense Secretary Robert Gates would impact the repeal of the military's "Don't Ask, Don't Tell" policy, with White House spokesman Shin Inouye telling Metro Weekly, "The DADT repeal act was signed into law by the President, and certification and implementation will happen whomever serves as Secretary of Defense."
It's not clear whether certification will fall under Gates or Panetta, but MetroWeekly adds:
Although neither the White House nor the Pentagon would answer whether either entity was planning for certification to fall to Panetta, Inouye did note, "We appreciate the service of Secretary Gates, and his leadership in achieving the passage of the Repeal Act, and for moving the certification process forward.
Servicemembers United released a statement in advance of Obama's announcement:
"Servicemembers United welcomes the expected nomination of Mr. Panetta as the next Secretary of Defense and wishes Secretary Gates all the best as he moves on to the next chapter in his life," said Alexander Nicholson, Executive Director of Servicemembers United. "We continue to stress that it would be best for the armed forces if Secretary Gates would ensure that the task of certifying the repeal of 'Don't Ask, Don't Tell' is complete prior to his departure. This job began on Secretary Gates' watch, and it is only right that the job be finished on his watch. Servicemembers United looks forward to working with Mr. Panetta to ensure a smooth transition to a post-'Don't Ask, Don't Tell' military and to jointly supportting the gay military community moving forward."