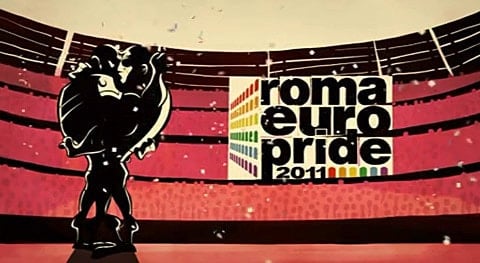 An animated video spot for 2011 Europride Roma which features two gladiators locked in a romantic embrace is, of course upsetting conservatives in Italy.
Stefano Bolognini at Europride Roma writes us that the idea was inspired by archeological graffito found many years ago in the Ludus Mugnus (the school of roman gladiators).
Bolognini says that  some local right wing politicians have declared the ad "unconstitutional".
EuroPride Roma 2011 takes place on June 11.
Watch, AFTER THE JUMP…