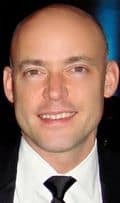 The nomination of J. Paul Oetken, an attorney who would be the first openly gay man to serve on the federal bench was advanced by a Senate panel yesterday, the Washington Blade reports:
The Senate Judiciary Committee advanced to the floor following no discussion the nomination of J. Paul Oetken, whom President Obama tapped in January to become a U.S. district judge for the Southern District of New York.
Now that the panel has approved the Oetken nomination, it will head to the Senate floor, where support from 60 senators is needed for his confirmation. Senate Majority Harry Reid's (D-Nev.) office didn't respond on a short notice to request on a comment on when the nomination would see a floor vote.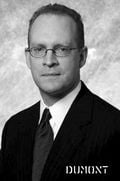 MetroWeekly notes that another of Obama's gay judicial nominees, Edward C. DuMont, has not seen movement:
Today, asked why the DuMont nomination had not progressed, [Judiciary Committee spokesman Erica] Chabot said, "We are working with the committee Republicans to review the paperwork" so that both sides are comfortable scheduling a hearing.
She explained, "We try to work with committee Republicans" to reach agreement on scheduling nominations for hearings and committee votes, "and we are trying to do that with the DuMont nomination."
Pressed for more information about why the nomination has not moved forward, she added, "Senator Leahy and the other Democrats have been ready to move forward on the nomination since last year."