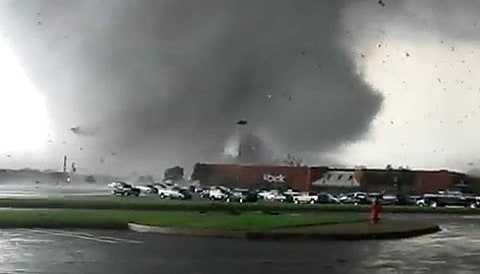 The death toll from the recent outbreak of tornados across the eastern and southern part of the country has climbed to 160, according to CNN. Below, a map from the Weather Channel showing preliminary tornado reports since Monday.
A massive tornado ravaged Tuscaloosa, Alabama yesterday, and many people caught the terrifying F4 monster on video.
I've posted a few of them, AFTER THE JUMP…
Stay safe, people, and if there is severe weather in your area, pay attention to the news! Our thoughts go out to any readers who have been affected by these storms.