The White House is hosting a meeting with trans activists today, the Washington Blade reports: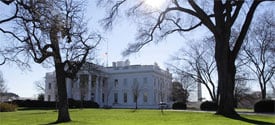 Transgender activists intend to discuss federal policy issues at an upcoming White House meeting that will be the first ever held by the Office of Public Engagement to focus solely on trans issues.
Shin Inouye, a White House spokesperson, said the meeting, which is set to take place Friday at the Eisenhower Executive Office Building, will include transgender leaders who work on federal policy.
"OPE routinely holds meetings with various stakeholders to discuss various policy issues," Inouye said. "Friday's meeting, like most OPE meetings, will be closed press and off the record."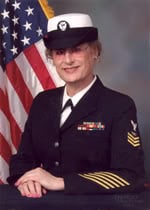 In a lengthy post about the meeting at Pam's house Blend, transgender activist Autumn Sandeen, who was one of the activists arrested during protests at the White House over 'DADT' offers her thoughts, questions, and advice:
I wasn't invited to this White House meeting, and if I had been invited I would have declined attending. I have no desire to be recognized by the White House or others as a member of some sort of organized and/or recognized "transgender power structure." I also have no desire to be an LGBT community DC insider. And even minus those things, I would have no desire to attend an off-the-record meeting with the Obama Administration on transgender issues — I wouldn't be able to personally abide with the off-the-record nature of these kinds of meetings.
But that said, I do have opinions about the meeting — especially about the how transparent this meeting is going to be, and what are actions that will come out of the meeting. I believe the White House actually needs to be transparent about what it's going to do for transgender community members during the remainder of the first term of President Obama.
And, a media release after this meeting seems to me to be an appropriate tool for messaging to the transgender subcommunity of LGBT community, as well as to the LGBT community as a whole.