Caroline Kennedy, who expressed support for marriage equality in 2008 during her campaign to replace Senator Hillary Clinton, has become the 100,000th signer of Freedom to Marry's open letter to Obama urging the president to do the same.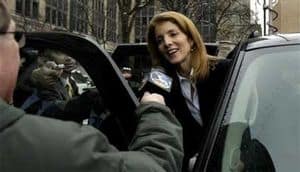 The group writes:
"Falling in love, getting married, and building a family is part of the American dream," said Caroline Kennedy. "I believe that all Americans, including committed gay and lesbian couples, should have the opportunity to pursue that dream."
Freedom to Marry's "Say I Do" campaign was launched on March 14th with an Open Letter to the President signed by prominent Americans, including civil rights leaders, Hollywood stars, musicians, and business leaders.  Since then, 100,000 Americans have joined the campaign and signed on to the letter calling on the President to join "the majority of Americans who support the freedom to marry."
Sign the letter here.