Steven Saunders, a third-generation firefighter from White Plains, New York, is seeking seven figures in a lawsuit agains the city and the Fire Department, alleging anti-gay discrimination and harassment, the Journal News reports: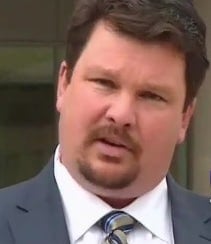 Saunders, a 17-year fire veteran and the father of three, said he is suing, in part, to "send a message to my children not to be afraid to stand up for who you are."
In papers filed in state Supreme Court, Saunders, 43, said that after rumors about his sexuality began spreading in 2008, he informed his superiors that he was gay and was told by Deputy Fire Chief Richard Houlihan not to tell anyone, "especially anyone in the Fire Bureau."
The lawsuit alleges that, without permission, Houlihan then "outed" Saunders by telling others in the department that he was gay.
After his sexual identity became known, the suit claims, Saunders was subjected to mocking and abuse by a number of firefighters who made obscene cracks and gestures about his homosexuality. Despite his complaints about it, the court papers say, supervisors did nothing to stop it.
Saunders said that after complaining he was made Houlihan's driver and told to "keep [his] mouth shut…because everyone gets teased — Blacks, Hispanics and Italians."
The claims in Saunders' lawsuit will reach seven figures, according to his legal team.
Watch an ABC7 news report, AFTER THE JUMP…