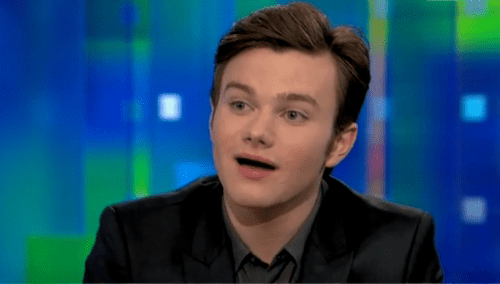 Chris Colfer will appear in a pre-recorded interview on Piers Morgan's program on CNN tomorrow night. The talk show host asked the Glee star how he feels about anti-gay voting politicians like Michelle Bachmann who want to pose for pictures with him, an openly gay man.
"It's more likely they'll change their mind positively if I give them the picture…everyone loves Glee. Everyone loves me in Glee and it's hysterical … I, like a huge nerd, do watch C-SPAN occasionally and it's great when people come up and they're like, 'Oh my god, I just love you. Can I have a picture with you?' And I'll be like, yeah, sure you don't believe in me and my rights but you want a picture with me. Sure, sure I'll take a picture with you…it is kind of nice when people believe so strongly against you yet they want proof that they met you. It's kind of awesome."
Watch the clip, AFTER THE JUMP.