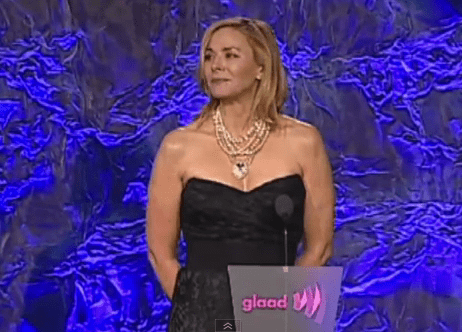 After ceremonies in New York and Los Angeles, the GLAAD Media Awards distributed the last of their awards for 2011 in San Francisco last night. Kim Cattrall received the Golden Gate Award for the work she has done to increase the visibility and understanding of the LGBT community and The Kids Are All Right won for Outstanding Film.
Other winners last night: Corporate Leader Award – AT&T, Local Hero Award – Kara Swisher, Outstanding Documentary – 8: The Mormon Proposition and Outstanding Spanish-Language Music Artist – Christian Chávez.
Watch Cattrall's acceptance speech, AFTER THE JUMP.