James Franco has cast actor Val Lauren to play Sal Mineo in his upcoming biopic, according to The Hollywood Reporter: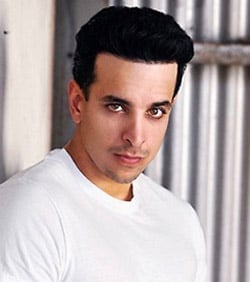 The film, tentatively titled Sal, tells the story of the enigmatic actor best known for his appearance opposite James Dean in Rebel Without a Cause. Produced by Franco's Rabbit Bandini shingle, the film will begin shooting in Los Angeles in early summer.
**
Mineo, who was nominated for a best supporting actor Oscar twice — in 1955 for Rebel and in 1960 for Exodus — was murdered in West Hollywood in 1976 at the age of 37. The actor, who was gay, played the part of John "Plato" Crawford in Rebel; Mineo broke ground for his subtle portrayal of a homosexual character.
"Sal Mineo himself was an extraordinary and super complex guy," Lauren tells The Hollywood Reporter. "People know him for Rebel Without a Cause, but he was technically the first actor who came out of the closet. He was very brave."
Lauren is a relative unknown, whose credits include Dallas 362 (2003) and Help, a short film he wrote, directed and produced. He'll also guest star on the season finale of Hawaii Five-0.
The film is being adapted from Sal Mineo: A Biography, by artist and photographer Michael Gregg Michaud, published last November by Random House.