Norman Brannon is a pop critic, musician, and author based in New York City. He presents a weekly music update here on Towleroad and writes regularly at Nervous Acid.  
Follow Norman on Twitter at @nervousacid.
EXTENDED PLAY: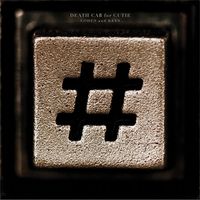 Death Cab For Cutie Codes and Keys (Atlantic)
It's hard to chart when Death Cab For Cutie went from being a contextually successful indie group to a consistently gold-selling alternative rock band, but it was definitely somewhere between being name-dropped on The O.C. and the unexpected breakout success of Ben Gibbard's side project The Postal Service — a pair of unwitting bookends that somehow circumvented the necessity for a hit single or an act of marketing genius. This inadvertent, but taken-advantage-of freedom is, in part, what allows (or even propels) the linear thrust of Codes and Keys. Of its eleven tracks, the majority are dictated by rhythm over melody, delivering on the band's initial promise that this would be "a much less guitar-centric album than we've ever made before." But that's not to say that this isn't a pop record at heart, and Gibbard's propensity for earnest literary statements still pulls the strings. (Even the cold, steady beat of a Krautrock song can't keep "Doors Unlocked and Open" from the heart-tugging anthem it inevitably becomes.) Still, the sentiment that most highly resonates by the album's end is an unlikely one: On "St. Peter's Cathedral," Gibbard contrasts the detailed physical architecture of a church against the possibility that "there's nothing past this," and it turns out that the most despondent moment on Codes and Keys is also a metaphysical one. The warm-blooded tension of failed romance from previous albums has finally given way to a more contemplative, existential folk.
THE DISPATCH: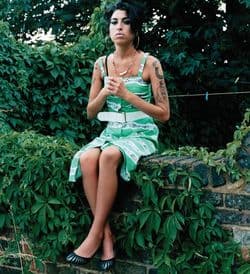 No sooner did Mitch Winehouse tell a journalist that his daughter was "doing better now" than new reports surface that Amy Winehouse has checked into rehab once again — at the behest of her father, no less. According to one report, "In true Amy style, she stopped off for one last hurrah and bought a mini bottle of Smirnoff."

 Austra have been riding on a wave of critical acclaim since the release of Feel It Break earlier this month, and this week, they've been given the remix treatment by fellow Toronto synthpop stalwart — and eccentric androgyne — Diamond Rings. Austra's out lead singer Katie Stelmanis is, he says, somewhat responsible for his career: "She not only helped me find a musical community here in the city but also gave me the confidence to learn how to make electronic music by myself." The Diamond Rings remix of "Lose It" is available as a free download.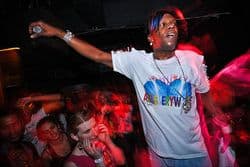 David Simon's Treme, which is based in a post-Katrina New Orleans, had a brush with Sissy Bounce this week: Scene star Big Freedia makes a cameo.

 A trailer for David Fincher's forthcoming movie adaptation for The Girl With The Dragon Tattoo — also known as That Book That Everyone In The New York City Subway System Is Reading — was released this week, and music fans quickly recognized its soundtrack: A cover of Led Zeppelin's "Immigrant Song" was recorded expressly for the film by Trent Reznor and features the Yeah Yeah Yeahs' Karen O on vocals.

 Also in soundtrack news, Massive Attack are set to record a track called "Summertime" for an upcoming Mexican crime film called Days of Grace. The hook: Scarlett Johansson will provide the vocal.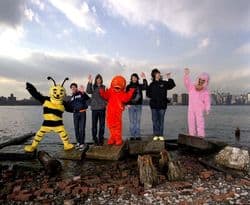 With LCD Soundsystem properly out of the way, James Murphy promised a return to his DFA label, and this week, it was announced that dance-punk upstarts The Rapture — who were one of DFA's first breakout artists before signing with Universal — will return to the label. In The Grace of Your Love was produced by Philippe Zdar from Cassius and is set to be released on September 6.

 With well over one million tickets sold, Take That began what has been confirmed to be the biggest live tour in UK and Irish history on Friday night at Sunderland's Stadium of Light. Chart Rigger has set lists and video from the show, which apparently also features a Robbie Williams mini-set. Pet Shop Boys are providing support on all dates.
COMING OUT: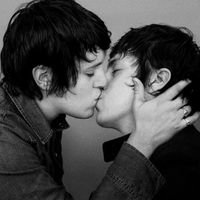 French electro producer SebastiAn has been smartly rolling out samples from his long-awaited debut album for a little over a month now — the irresistible video for lead single "Embody" quickly comes to mind — but he never really showed his hand. Over the course of 22 tracks and interludes, Total makes a strong case for this leisurely release schedule: "Love in Motion," featuring Mayer Hawthorne on vocals, stands out for its dirty nu-disco revision, while "Kindercut" grinds the French filter-house sound pioneered by Thomas Bangalter and gives it a harsher, modern Parisian electro aesthetic. Even down to the album art — which depicts SebastiAn making out with himself — there is very little about Total that lacks restraint. You'd think that would be a liability here, but surprisingly, it's an asset.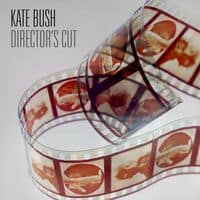 It took some time to realize it, but Kate Bush was always a lot more avant-garde than her substantial record sales indicated. I mean, seriously, have you listened to "Wuthering Heights" lately? That she was able to cross over the way she did, much less influence scores of artists along the way, is a testament to her expertise as a songwriter and performer, and Director's Cut — which revisits music from 1989's The Sensual World and 1993's The Red Shoes — says something about that legacy. While "This Woman's Work" and "Moments of Pleasure" certainly provide an emotionally resonant apex for the album, they're more emblematic than that: Demonstrating the persistent relevance of a great song is, gratefully, the least avant-garde idea Kate Bush has ever had.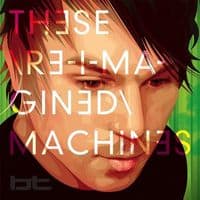 From his beginnings as a suburban Maryland house producer to his current status as an international progressive house icon, BT's career has been anything but typical. Earlier this year, the producer received his first Grammy nomination for 2010's excellent These Hopeful Machines, and this week, he capitalizes on that notoriety with These Re-Imagined Machines — a 2-disc remixed version of last year's album. As with most compilations, it's an uneven one. But the peaks are high: Marcus Schössow's glitchy techno mix of "The Emergency" is a refreshingly stripped-down take on a largely over-the-top album, but for good measure, few do over-the-top better than Sultan & Ned Shepard.
Also out today: The Vaccines — What Did You Expect From the Vaccines? (Columbia), Steve Lawler — Lights Out Decade (Viva Music), Seapony — Go With Me (Hardly Art), Various Artists — Philly Re-Grooved Vol. 2: The Tom Moulton Mixes (Harmless), Peter Hook & The Light — Unknown Pleasures: Live in Oz (Pylon)
SOUND & VISION:
Ramesh — "Romeo (Void)"
As the out lead singer for Voxtrot, Ramesh Srivastava caught the harsh end of the indie backlash machine, prompting him to describe the experience as "one of long, simmering build, explosion, and almost instantaneous decay." Having taken some time to reflect, however, Ramesh returns to the scene with a new EP and his debut solo video for "Romeo (Void)" — a stunning example of minimalist pop that broods without exactly brooding. His optimism is obscured by the tone, but undeniably present.
Swedish House Mafia — "Save The World"
They've got a regrettable band name, I know. But Swedish House Mafia basically hits gold with this video for "Save The World," which is definitely the cutest clip about mugging, carjacking, violent robbery, and superhero puppies you will ever see.
Florrie — "Begging Me"
As the in-house drummer for Xenomania — a British songwriting and production team responsible for singles and albums by Girls Aloud, Sugababes, Kylie Minogue, and Pet Shop Boys — Florrie has already played on dozens of hit records, but with "Begging Me," she steps into the forefront and proves that her musicality matters. In 2011, there's nothing more refreshing than a gimmick-less performance video for a classy radio pop single.
Making Friendz — "Situation"
Following a pair of albums for Mr. Lady Records and her current stint as the bass player for MEN, Tami Hart is set to release a new album for her band Making Friendz. "Situation," which is the lead single for Social Life, is a blown-out nod to vintage R&B — sort of like Phil Spector with a fuzzbox. But its video? That's more of an ode to Super Sloppy Double Dare.