The leader of the third-largest political party in New York state has come out in support of marriage equality, the AP reports: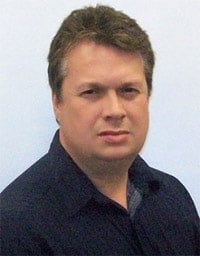 The chairman of New York's Independence Party said Monday he is personally supporting the legalization of gay marriage, intensifying the political pressure on lawmakers in the state Senate who will ultimately decide the issue.
"Personally, I share that belief and support the effort to change our laws to establish marriage equality in the state," state Independence Party Chairman Frank MacKay told The Associated Press. "While the Independence Party takes no official position on this issue, we steadfastly oppose discrimination and prejudice in all its myriad forms, including efforts to deny people basic civil rights," MacKay said.
New York's Conservative Party last week voted on a resolution opposing marriage equality and threatened any lawmaker who supports it.
The Independence Party has 426,000 members as opposed to the Conservative Party's 147,000:
New York's leading advocate for gay rights called MacKay's statement an "enormous boost for passage of marriage equality in New York state."
"Support for marriage spans all demographics and political affiliations, including a significant plurality among independent voters," said Ross Levi, executive director of the Empire State Pride Agenda. "We call on the New York Legislature to heed the majority of New Yorkers and support the freedom for all loving, committed couples to marry," Levi said.