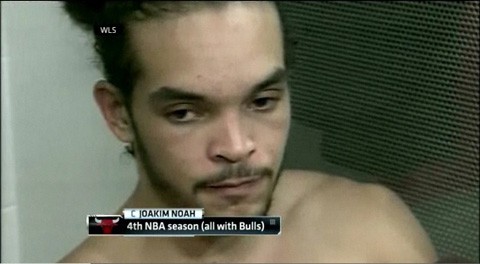 Last night, Steve posted about an anti-gay slur uttered by Chicago Bulls center Joakim Noah during their game against the heat. Given what happened to Kobe Bryant, Noah looks headed towards some sort of discipline from the NBA.
Following the game last night, he apologized to reporters.
Said Noah: "I got caught up. A fan said something and I said something back. I apologize. I don't know what's going to happen, but, you know,  I got caught up. I don't mean no disrespect to anybody.  I just got caught up."
Watch Noah's apology, AFTER THE JUMP…