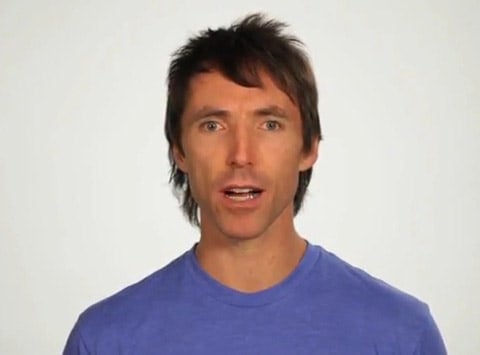 The NYT has published a short interview with Phoenix Suns' Steve Nash in which the he's asked about the recent coming out of his team's president and what he thinks might be the reaction if an NBA player came out.
Q. Rick Welts, the Suns' chief executive, recently announced that he was gay. How do you think he'll be received by the players?

A. I don't think the players on our team care. Not a lot of guys on the team have a lot of contact with Rick, including myself. Obviously, I have a ton of respect for him and what he does for the organization. I think he's great at what he does.

Q. Is the N.B.A. ready for an openly gay player?

A. If a player in the locker room came out, it would come and go quickly, too. I really don't think it's a big issue anymore. I think it would be surprisingly accepted, and a shorter shelf life than maybe we would imagine. I think the time has come when it should happen soon. I think it will be something that won't take on this life of its own. It won't be the O. J. trial.
Last week, Nash became the latest professional athlete to announce his support for marriage equality in a recorded video. In case you missed it, you can watch it here.