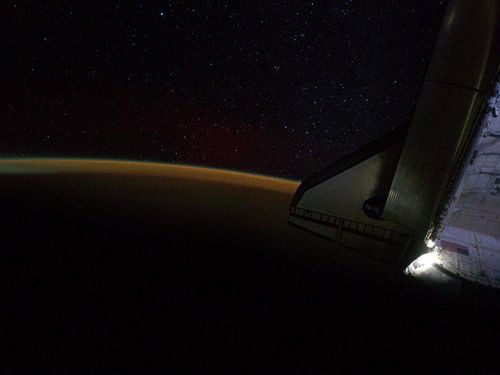 NASA writes:
Earth's atmosphere and a starry sky just off the port wing of the docked space shuttle Endeavour are the subject of this image photographed by the Expedition 28 crew, while the shuttle was docked with space station on the STS-134 mission.
Endeavour and the STS-134 crew undocked from the station on Monday, May 30, and landing is slated for 2:35 a.m. EDT Wednesday, June 1 at the Kennedy Space Center. 
Click photo to enlarge.
This is Endeavour's final flight and the penultimate flight of the Shuttle missions.