In surprising news, several traditionally conservative ad wealthy Republicans who in the past have strongly supported GOP candidates and causes are providing a vast majority of the money in the campaign for marriage equality in New York.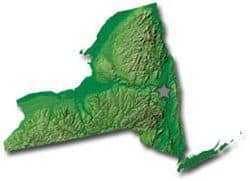 The new donations represent roughly two-thirds of the same-sex marriage coalition's fund-raising, making New York the rare state where a lobbying campaign in favor of legalizing gay unions is not being financed primarily by liberal donors and Democrats. The support is likely to jolt the traditional financial and political backers of gay rights causes, who now find themselves in the unfamiliar position of being outraised and outspent in New York.

The donations are financing an intensive campaign of television advertisements and grass-roots activism coordinated by New Yorkers United for Marriage, a group of same-sex marriage advocates. The campaign is aimed chiefly at persuading several members of the Senate Republican majority to join most Senate Democrats in backing same-sex marriage, which was defeated in the Senate in 2009. The State Assembly, controlled by Democrats, has repeatedly passed same-sex marriage bills.
Daniel S. Loeb, one of dozen or so business leaders who signed a pro-marriage equality letter to Governor Andrew Cuomo last month, on why he supports marriage equality:
Some of those involved have made what might be termed the pro-business argument for same-sex marriage, arguing that the legalization of same-sex marriage would help keep New York economically competitive.

One of the donors, Daniel S. Loeb, who has donated hundreds of thousands of dollars to Republican candidates for federal office in the last two years, said he hoped to make clear to Republicans that same-sex marriage had a broad coalition of support.

"I think it is important in particular for Republicans to know this is a bipartisan issue," Mr. Loeb said. "If they're Republican, they will not be abandoned by the party for supporting this. On the contrary, I think they will find that there is a whole new world of people who will support them on an ongoing basis if they support this cause."
One of the other major donors is conservative hedge fund manager Paul Singer, who also signed the letter to Cuomo and whose gay son married his partner in Massachuesetts last year.