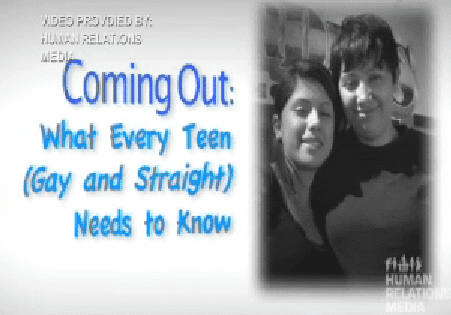 Saugatuck Middle School in Michigan is considering showing students in its sex education classes an LGBT video that focuses on issues such as the coming out process.
The video, called Coming Out: What Every Teen (Gay or Straight) Needs to Know, deals with larger themes of tolerance, bullying, identity and issues that teens deal with when confronting their sexuality. It's also acts a window to lesbian, gay, bisexual and transgender (or LGBT) issues in a scholastic setting.

"The video really focuses on issues of sexual harassment," said Superintendent Rolfe Timmerman.

Timmerman has viewed the video which is being passed around between school board members for review. He calls it well made and says it is worth the discussion.
The Saugatuck school board is expected to discuess the matter next week. Watch a preview of the video, AFTER THE JUMP.