Tennessee Governor Bill Haslam has signed an anti-gay bill prohibiting local municipalities from enacting their own non-discrimination statues and forcing them to rely on state law, WSMV reports.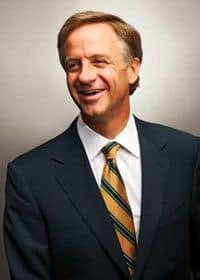 The new law voids a Nashville ordinance barring companies that discriminate against gays and lesbians from doing business with the city.
The Tennessee Chamber of Commerce lobbied  for the bill. FedEx, AT&T, Comcast, DuPont, Pfizer, Blue Cross Blue Shield, Caterpillar, KPMG, Whirlpool, Embraer, Alcoa, and United HealthCare are all represented on that board, Americablog noted in a campaign launched yesterday to pressure the governor into vetoing the bill.
Since the campaign began, many of the companies listed above released statements. Read them here.
The Chamber of Commerce also officially stated its opposition to the bill in a resolution earlier today:
"The Tennessee Chamber supports a standard regulatory environment at the state level as opposed to potentially conflicting local regulations covering employment practices. That principle was the only interest the Chamber had in this bill. Because HB600/SB632 has turned into a debate on diversity and inclusiveness—principles which we support—we are now officially opposing this legislation in its present form."
Adopted unanimously May 23, 2011
DEB WOOLLEY, PRESIDENT
TENNESSEE CHAMBER OF COMMERCE & INDUSTRY
Unfortunately, it's too late. The bill has been signed.