The Nevada Assembly gave final approval today to two transgender anti-discrimination bills and sent them to the governor, the AP reports: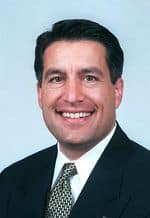 The Assembly on Monday passed a bill adding transgender people to the list of groups protected from discrimination in housing or rental agreements.
Lawmakers also passed a measure prohibiting discrimination against transgender people in public places such as restaurants. The bill makes an exception so bars can host gender-based promotions such as Ladies Night.
The bills join a separate bill protecting transgender Nevadans from discrimination in employment which reached Governor Brian Sandoval's desk last week.
Sandoval has not indicated what he will do with them.