So, earlier I posted some good news out of Tennessee today, and now some bad.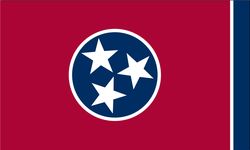 The Tennessee Senate today passed a bill that would prohibit local municipalities from enacting their own non-discrimination statues and would force them to rely on state law.
The new law would "void a Nashville ordinance barring companies that discriminate against gays and lesbians from doing business with the city."
"The measure sponsored by Republican Sen. Mae Beavers of Mt. Juliet was approved 21-8 on Thursday. The companion bill passed the House 73-24 last month. Lawmakers must now work out differences before the measure goes to the governor for his consideration."