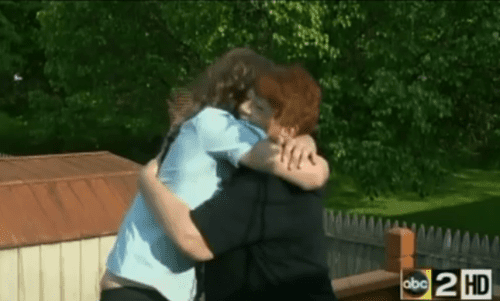 Chrissy Polis, the transgender woman who was viciously attacked by two girls at a McDonald's in Baltimore last month had expressed an interest in finding the woman who ultimatly came to her rescue and stopped the assault so she could thank her in person. The two were finally reunited on Friday and reportedly had lunch together.
Polis' rescuer, Vicky Thoms, told ABC 2 in Baltimore that she was shocked to see an employee refusing to help and instead choosing to videotape the incident: "I just couldn't understand why he was standing there, watching somebody being beat up and not helping…I don't look at her as different, I looked at her as human."
Baltimore Police have still not yet decided if hate crime charges will be filed against the two attackers.
Watch their reunion, AFTER THE JUMP.