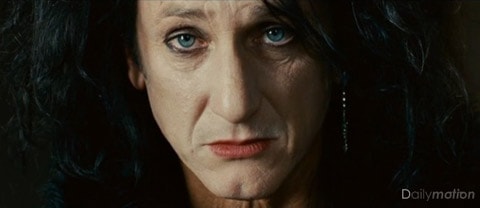 In This Must Be The Place, Sean Penn stars "as an oddball ex-rocker determined to track down the Nazi who humiliated his late father" according to Movieline, adopting a Robert Smith-style new wave Goth look for what looks like another juicy character role.
But I was sold at Frances McDormand.
Watch, AFTER THE JUMP…
The film is set to debut this month at Cannes.