A class on gender diversity "featuring all-girl geckos and transgender clownfish" at an Oakland, California elementary school has conservative groups in an uproar, the SF Chronicle reports: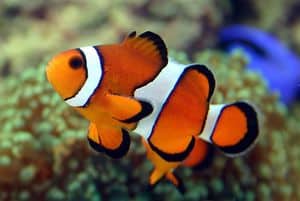 "The lesson on gender differences was one small part of a much larger effort to offer what parents last year said they wanted at the school: a warm, welcoming, safe and caring environment for all children, said Principal Sara Stone."
But conservative group Pacific Justice Institute isn't happy that "fourth- and fifth-grade students learned about the crazy world of gender within the animal kingdom with lessons about single-sex Hawaiian geckos, fish that switch genders and boy snakes that act 'girly.' because the lesson was that "some boys can act like girls; some girls can have boy body parts; and some biological boys feel like a girl inside their hearts."
These Oakland children will be told there are more than two genders, the organization advised the media in a press release last week.
"This instruction does not represent the values of the majority of families in Oakland," said attorney Kevin Snider in a statement. Calls to the Pacific Justice Institute on Monday were not returned.
The kids seemed to be cool with it:
At the end of the lesson, fourth-grader Desmond Pare thought that was no big deal.
"I think it's about how it doesn't matter who you are," he said. "If you're a girl who likes girl stuff, or a boy who like boy stuff, it just matters if you're human."
(via sfist)