Nevada Governor Brian Sandoval signs transgender non-discrimination bills into law.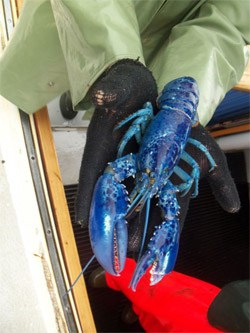 Rare electric blue lobster caught in Prince Edward Island.

Guess which pop star has a new daughter named Willow Sage Hart?

Same-sex divorces begin in Illinois: "The same law that will allow gay couples to enter a civil union in Illinois will also allow them to divorce. Stephen Jacobs, partner in the law firm Shaw, Jacobs and Associates, said he believes he is the first attorney in Illinois to file a legal action for dissolution of a same-sex marriage."

Mother asks for help as 2010 murder of Buffalo gay man goes unsolved.

Home Depot tells the American Family Association to take a hike with its boycott.

Canada grants asylum to gay Nicaraguan Alvaro Orozco: "A young gay artist has avoided deportation to his native Nicaragua, almost four years after a federal tribunal denied his asylum application on the grounds there wasn't enough evidence to prove he was homosexual."

Paris Hilton ambushed by by hosts of The View.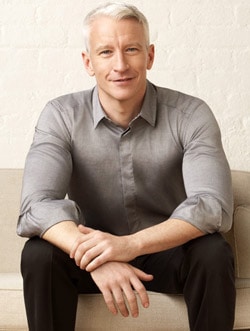 Anderson Cooper's daytime talk show Anderson gets cheery website, ticket information, details…

Anthony Weiner critic at center of the Twitter scandal has ties to conservative blogger Andrew Breitbart.

Daniel Radcliffe to accept Trevor Project's Hero Award: "The fact that they think of what I've done by promoting awareness of the Trevor Project itself and the issues that it works to promote and help is a great honor."

Male model fix: Pedro Fernandes.

Memphis Gay and Lesbian Community Center, which was facing closure over financial issues, has surpassed its funding goals and will stay open: "Thanks to support from previous and new donors, including a matching gift from Dr. Herb Zeman, the organization has received donations amounting to $60,277 as of May 31."

The Hard Times of RJ Berger concluded with steamy gay shower scene.

Christopher Plummer talks about his role in Beginners and panic at 80.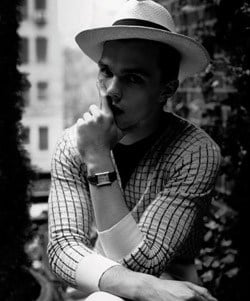 Nicholas Hoult does BlackBook magazine.

Former Iowa lawmaker: Republicans supporting same-sex marriage on the increase. "Former state Sen. Jeff Angelo, an Ames Republican, said his newly launched group, 'Iowa Republicans for Freedom,' is only the beginning of more Republican-centric organizations advocating for same-sex rights, including civil marriage, and such groups will be more common as time goes on."

Jon Huntsman polishes his "prop-life" credentials.

Gay man finds himself in tax predicament after the hospital he works for failed to pay taxes on his domestic partnership: "Unlike married couples, those who use domestic partner coverage must pay taxes on the value of that coverage unless the partner is considered a dependent. If same-sex couples were allowed to marry, they could avoid the tax like their heterosexual counterparts….By his estimation, the hospital didn't include the taxes, of about $270 a month, for nearly three years. As a result, he said his partner would have to amend his tax returns for those years, and will probably owe $7,000 to $8,000 in back taxes, plus any penalties or interest."