Yesterday I mentioned that an Airman had been discharged under 'DADT' in late April – the first and only discharge since Obama singed repeal legislation.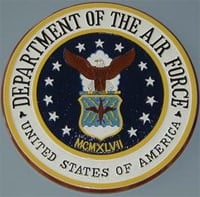 MetroWeekly has followed up on its initiatl report with information that the Airman was discharged after making a statement "that he was a homosexual."
Harper detailed the facts of the discharge process that followed, noting, "After making the statement but prior to the commander initiating separation action, the Airman wrote the Secretary of the Air Force (SecAF) asking to be separated. After the separation action was initiated, the individual was informed of the current status of the repeal of 'Don't ask Don't Tell,' and he reaffirmed to the SecAF that he desired his separation action be expeditiously processed."
The Pentagon did not disclose any additional information on what led to the Airman's statement.