Openly gay New York Times op-Ed columnist Frank Bruni writes about what he believes is one of the biggest reasons marriage equality finally made it's way to New York state: those who once opposed same-sex marriage had their minds changed by the gays and lesbians in their lives: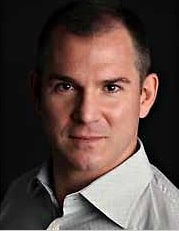 "Why such widespread backing, from such surprising quarters? One major reason is that the wish and push to be married cast gay men and lesbians in the most benign, conservative light imaginable, not as enemies of tradition but as aspirants to it. In the quest for integration and validation, saying 'I do' to 'I do' is much more effective — not to mention more reflective of the way most gay people live — than strutting in leather on a parade float. We're not trying to undermine the institution of marriage, a task ably handled by the likes of Tiger Woods, Arnold Schwarzenegger, John Edwards and too many other onetime role models to mention. We're paying it an enormous compliment."
"But an even bigger reason is how common it now is for Americans to realize that they know and love people who are gay. AIDS had a lot to do with that. This month is the 30th anniversary of the disease's emergence, a ghastly dawn chronicled in the current Broadway revival of 'The Normal Heart.' And it's worth pausing to note how drastically the epidemic raised the stakes of secrecy and silence, pulling homosexuals from the shadows. If we wanted people to take up arms against a scourge associated primarily with gay men, we had to make them appreciate how many gay men they were close to."
"Over the last quarter-century the love that dared not speak its name turned into a veritable motor mouth, to a point where the average American, according to an astonishing Gallup Poll last month, thinks that about 25 percent of the population is homosexual. Hardly. But that perception underscores how visible gay people have become. And familiarity changes everything."
Read the entire piece here.