The New York City police department is receiving heat for what many are calling a raid on one of the city's gay bars, the Eagle, which took place at the very same time that the state Senate voted to introduce marriage equality to New York Friday night. Police claim this was a routine inspection. Whether that's true or not, the timing of this operation was remarkably insensitive. About 100 people were at the Eagle at the time.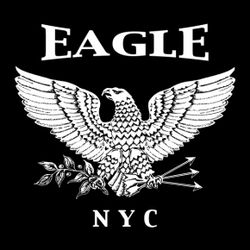 The NYT reports:
Allen Roskoff, 61, a veteran gay-rights activist who was not at the Eagle, said, "In typical New York City Police Department fashion, the N.Y.P.D. demonstrated its disrespect for the gay community by raiding the Eagle mere moments after the passage of most important piece of gay rights legislation in history."

But some accounts of the inspection diverged significantly, in places, from what the police described. For instance, (Eagle owner Robert Berk) said the inspection lasted about two hours, while (Police Department's chief spokesman David Browne) said it was completed in about 45 minutes.

Along with flashlights being shined in people's faces, lights were turned off and patrons were forced to empty their pockets "without probable cause," Mr. Shevlin said.
A reader of Kenneth in the 212 writes: "yes, i was there and they definitely raided it. i argued with the police there for an hour over the outrage and eventually left. i am going to try to organize a response, like i did after the raids 3 years ago after pride."