Michael Lavers at EDGE reports on some extremely disturbing events in Puerto Rico over the last 72 hours: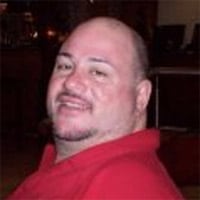 "Primera Hora" reported earlier tonight that Ramón "Moncho" Salgado was found dead along the side of a highway in Humacao on the island's eastern coast. Thomas J. Bryan Picó, executive director of la Fundación Gaviota, told the newspaper that Salgado was a 46-year-old gay man who lived in Humacao. "Primera Hora" reported that Salgado's body showed signs of blunt trauma.
Bryan pointed out that Salgado is the third LGBT Puerto Rican who has been found dead in 72 hours. As EDGE reported late Monday, June 6, a transgender woman was found shot to death in a Santurce intersection. Karlota Gómez Sánchez's body was discovered roughly 48 hours after Alejandro Torres Torres was found stabbed to death in Ponce.
In the past year and a half, 18 LGBT individuals have been killed in Puerto Rico, according to the National Gay and Lesbian Task Force, which released this statement from National Gay and Lesbian Task Force Communications Manager and Puerto Rico Para [email protected] founder Pedro Julio Serrano:  
"The National Gay and Lesbian Task Force stands in solidarity with the LGBT community in Puerto Rico and sends its deepest condolences to the families and friends of Karlota Gómez Sánchez, Ramón Salgado and Alejandro Torres Torres. As someone who grew up in Puerto Rico and has been very active in its LGBT community, this is a heart-wrenching moment. Our thoughts and sympathies go out to all of the victims' loved ones at this difficult time. Justice must prevail. This is about members of the Puerto Rican LGBT community feeling safe in their communities and being able to take care of the ones they love. We call upon the authorities and political leaders to effectively address this epidemic of anti-LGBT violence. This must stop now."