Weinstein Company picks up Madonna's. W.E..

Same-sex marriage ballot initative unlikely in California: "I'm not aware of a single donor who would support a ballot measure campaign," said Chad Griffin, the co-founder and board president of the American Foundation for Equal Rights. "A ballot would be unwise, foolish and, in fact, dangerous."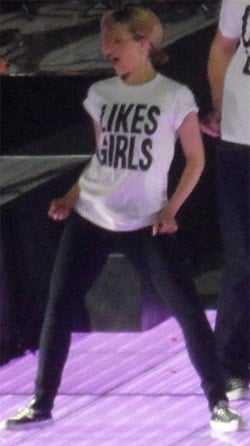 Glee star Dianna Agron writes long piece supporting LGBT equality.

Prince Harry in skintight white Under Armour.

Amaechi awarded OBE: "NBA basketball player-turned-social entrepreneur John Amaechi has been awarded the Order of the British Empire for his services to sport and to the voluntary sector, it was announced in the Queen's Birthday Honours List."

Proposed East Village Historic Area includes "birthplace of drag", the Pyramid Club. Map.

Veteran film producer Laura Ziskin dies at 61 after breast cancer battle.

Atlanta police plan training for raid protocol as part of settlement in 2009 Atlanta Eagle raid.

Jane Lynch and Bill Maher read Anthony Weiner's sexts.

New photos show Weiner at Congressional Gym.

Anti-gay extremist Joseph Mattera of the City Action Coalition is planning a 'Rally for Traditional Marriage' at NYC City Hall on Tuesday. Good As You digs up the goods on Mattera: "Mr. Mattera pushes perhaps the most egregious of all of the anti-gay community's lies, suggesting not only that a population that was killed in huge numbers was actually an Adolf [Hitler] ally, but also that gay acceptance itself was 'one reason why they killed Bible-believing Christians and Jews.'"

Britney Spears reveals setlist for Femme Fatale tour.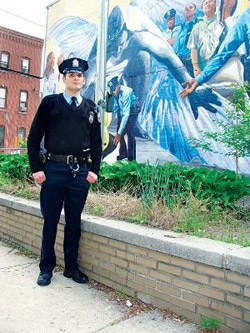 Gay Philly cop shares his story.

Jake Gyllenhaal to join Jesse Eisenberg in magician heist flick: "Now You See Me 'follows a group of the world's greatest illusionists, who pull off daring bank heists during their performances, showering the profits on their audience. Eventually, the FBI gets involved, prompting a cat-and-mouse game between adversaries.'"

Male model fix: Jonathan Marquez.

Lindsay Lohan having a horrible time under house arrest.

Chris Rock backpedals on Tracy Morgan support: "Tracy morgan is a tad off we all know that so when tracy says something i usually don't take it anymore serious than i would a statement from gary busey or flavor flav .when i first heard the statement i thought it was offensive but it also reminded me of my father saying ill kill you if you ever bring home a white girl but after reading everything tracy said . wow i get it that shit wasn't called for and i don't support it at all. now can i please go to the tony awards without getting my ass kicked."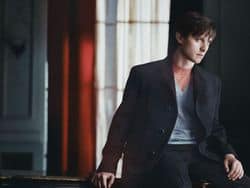 Tobey Maguire: Prada model.

X-Men First Class screenwriter confirms gay subtext.

Here's a free download of the Billboard Remix of the Martin Solveig – Kele collaboration "Ready 2 Go"

El Paso City Council to consider ordinance that would restore gay benefits: "The El Paso City Council on Tuesday will hold a public hearing on a measure that would reverse an initiative passed by voters in November. The council is considering an ordinance that would restore health benefits to 19 gay and unmarried partners of city employees. It also would restore benefits to more than 100 others who lost them because of the way the initiative was worded."