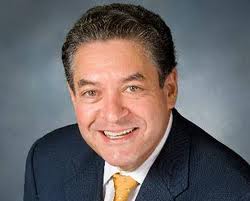 New York Republican State Senator James Alesi says he'll support marriage equality leaving only a margin of two votes for the  measure to be able to pass, the AP reports:
Twenty-nine of 30 Democrats in the state Senate are being joined by Republican Sen. James Alesi, of Perinton, to support gay marriage in these last days of the legislative session.
That brings the estimated support to 30 votes for the measure in the 62-seat chamber, two votes shy of passage.
Alesi says his district now supports the measure, unlike two years ago when he voted against it.
Contact your NY Senator using my Friend-setter page at Friendfactor. Or use the contact information here. Your Senator needs to hear from you.
Earlier…
Three NY Democratic Senators to Reverse, Back Marriage Equality [tr]