Quinnipiac: Romney opens lead for GOP nomination.

OutServe launches second issue of magazine for actively serving military personnel.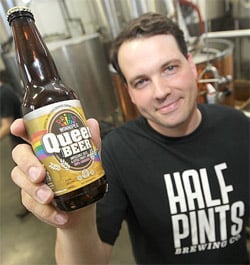 'Queer Beer' flies off the shelves in Winnipeg, Canada: "Half Pints Brewing Co. produced the beer to celebrate the upcoming Pride Winnipeg festival, but the beer's launch at two city liquor stores Thursday proved so popular that the festival's entire bottled supply was gone within hours."

Weiner's wiener finally makes an appearance.

Activists pressure Target again over political donations.

Don't get caught in a boycotted hotel for SF Pride.

Jason Page, former Communications Director for Danbury, Connecticut Mayor Mark Boughton and his former chief of staff — now state Sen. Michael McLachlan — said he was scolded for not telling them he was gay: "They said, `You should have told us before we hired you,'" Page recalled from the meeting. "At the time, I didn't realize that would have been illegal. They said, `What if we found out from the media? We should be able to control that.'"

Lady Gaga calls Anna Wintour a "bitch".

WATCH: A 6-minute clip from JJ Abrams' film Super 8.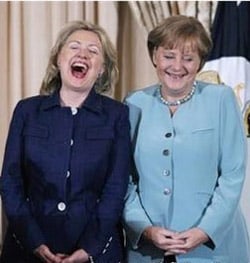 German Chancellor Angela Merkel presents Hillary Clinton with framed newspaper article about their midsections.

Removing the devil.

Chris Evans talks about balding and Captain America: "The fear is this [role] can span 10 years so I can be doing this character until I'm 40. I'm supposed to be like this superior human. He can't be balding. How horrible would it be if this superior man has male pattern baldness?"

Police: Increase in hate crimes in Edmonton, Alberta due to more frequent reporting.

Prominent couple in California same-sex marriage movement splits: "Molly McKay and Davina Kotulski have separated after 15 years together. 'I don't want to go into great detail about what happened, but I'll just say that Davina informed me she was going to end our marriage' about three weeks ago, said McKay."

Arjan goes backstage with Robyn.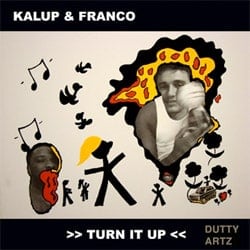 James Franco and Kalup Linzy releasing dance music EP.

NYT profiles NY promoter Josh Wood.

PBS: AIDS at 30. Fauci: "There's — 12 percent of the American population is African-American. And of the new infections, close to 50 percent of them are among African-Americans."

AIDS at 30: A time capsule.

Congresswoman Vicky Hartzler stands by her remarks comparing same-sex marriage to legalizing pedophilia and incest.

Catholic groups sue state of Illinois over gay adoptions: "The Springfield, Peoria and Joliet dioceses claim in the lawsuit filed Tuesday that they're exempt from provisions of a state law that lets gay and straight couples form civil unions that give them many of the same rights as couples in traditional marriages."