LGBT activist groups GetEQUAL, Queer Rising, and Join The Impact are planning to protest outside the New York Sheraton tomorrow where Obama is attending an LGBT fundraiser.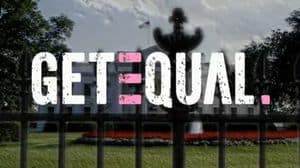 From their joint press release:
Today, GetEQUAL — a national lesbian, gay, bisexual and transgender (LGBT) civil rights organization — and Queer Rising — a New York based grassroots queer equality organization — and Join the Impact — a national LGBT civil rights organization — announced plans to demonstrate for full LGBT equality, scheduled to take place at 5:30 pm (ET) tomorrow, Thursday, June 23rd, 2011…
"A Demonstration for Full LGBT Equality" will take place just outside of the perimeter of the largest LGBT fundraising event this election season with proceeds going to assist the re-election campaign of the "still-evolving on marriage equality candidate," President Barack Obama.
The protest is scheduled to begin at 5:30 pm.
Say the groups:
"With the outcome of the New York State Senate vote on the Marriage Equality Act expected any moment, supporters and allies from the LGBT community will gather together in their call for full LGBT equality now. With the majority of Americans now supporting the extension of marriage rights, there is no reason to delay or deny full equality to ALL LGBT Americans any longer. While the fight for full LGBT equality continues, we remind our leaders that without government support and protections the LGBT community is at greater risk for hate crimes, bullying, suicides and homelessness. We expect our elected officials to do the right thing by protecting the civil liberties of their entire constituency. Attendees are encouraged to bring candles for a vigil and to demonstrate their passion and claim to full equality – win, lose or no vote on New York's Marriage Equality Act."