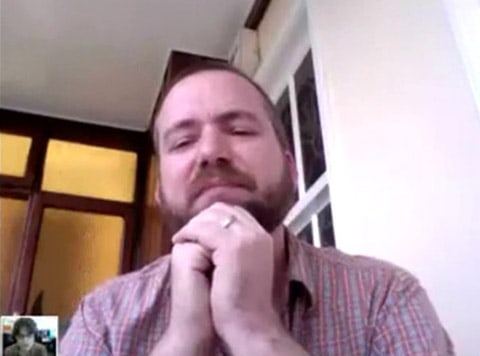 Tom MacMaster, the American from Georgia now living in Scotland, and the hoaxer behind the fake 'Gay Girl in Damascus' blog, speaks to the Guardian about the reasons he deceived people.
MacMaster compares it to writing a novel, and said it allowed him to tell the story of the Syrian uprising without someone asking him, "Why do you hate America?" He says he chose a lesbian identity because it was "a challenge" and says he was expecting to get only 20 hits.
Adds MacMaster: "I also have to say that I Like the light, and my own vanity is, if you want to compliment me, tell me you like my writing, and that's something that certainly, you know, the fact that I had people say 'you're an incredible writer'…that's how to make me happy."
Watch, AFTER THE JUMP…
Previously…
Hoax: True Identity of Lesbian Syrian Blogger Revealed [tr]