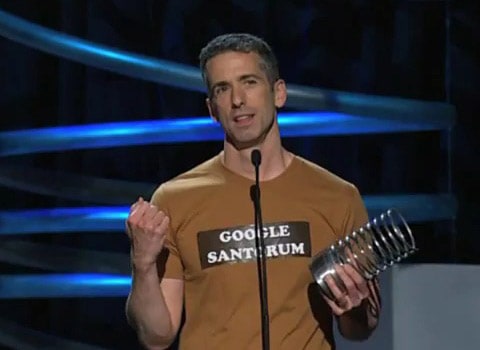 This American Life's Ira Glass presents Dan Savage with a Special Achievement Award at the Webby Awards last night for his work on the "It Gets Better" project.
Glass talks about Savage's hand in Rick Santorum's Google problem.
Says Glass: "In recognition of the use of the internet to unite thousands of voices in one message of hope, in recognition of his ability to remake what it means to be a journalist, we are proud to present the 2011 Special Achievement Award to Mr. Dan Savage."
At the Webbys, award recipients are only allowed five word speeches at the podium.
Dan's speech: "Tracy Morgan can suck my…"
Well deserved. Congrats, Dan!
Watch, AFTER THE JUMP…