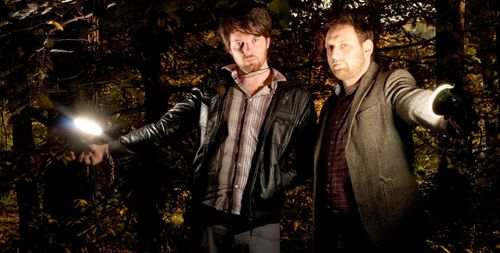 Norman Brannon is a pop critic, musician, and author based in New York City. He presents a weekly music update here on Towleroad and writes regularly at Nervous Acid.  
Follow Norman on Twitter at @nervousacid.
EXTENDED PLAY: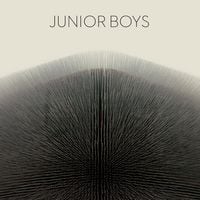 Junior Boys It's All True (Domino)
Junior Boys have always lived in the divide between soft, glitchy microhouse and dancefloor-friendly synthpop — a chasm which, on some level, didn't seem as wide on 2009's Begone Dull Care. But for It's All True, the Canadian duo reintroduce themselves with a newfound sense of integration and genre-f*cking bravery. Album opener "Itchy Fingers" sets the pace by drawing from 21st-century R&B, British mod guitar, and hi-speed arpeggiated disco before finally settling on a half-time pop hook that announces this album's arrival with intrepid idiosyncrasy, but the song turns out to be something of a red herring: Its pastiche feature goes unrepeated, and as a result, you get the idea that this album's first five minutes are more of a defamiliarization technique than a creative statement. Somehow, it still works. Yet while songs like the contemplative (and deceptively titled) "Playtime" are comfortably nestled between impeccable nu-disco detours ("You'll Improve Me") and other new wave innuendo ("A Truly Happy Ending"), the suggestion that Junior Boys may be preparing a proper techno album in the future persists until the very end. Indeed, by the time we get to the album's final triptych of songs — a collection that wouldn't seem out of place on a label like, say, Kompakt — Jeremy Greenspan's pensive tread is transformed; the lovable pessimist gives way to a Pollyanna.
Also out today: Madeleine Peyroux — Standing on the Rooftop (Decca), Joy Division & New Order — Total (Rhino/Warner Bros.), Marissa Nadler — Marissa Nadler (Box of Cedar), Florrie — The Experiments EP (iTunes), Owl City — All Things Bright and Beautiful (Universal Republic)
THE DISPATCH: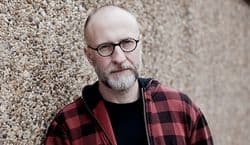 As a member of Hüsker Dü and Sugar, Bob Mould became a pioneer in the genres of punk and melodic indie rock; more recently, as one-half of the BLOWOFF DJ team with Rich Morel, he's left an indelible mark on gay male nightlife. This week, the songwriter and musician will issue his first book: See A Little Light: The Trail of Rage and Melody, an autobiography co-written with respected music writer Michael Azerrad, is out this Wednesday, to be followed by a book tour featuring readings and solo acoustic performances of songs from Mould's vast back catalog.

 Fluxblog's Matthew Perpetua does a track-by-track rundown of the recently leaked new Beyoncé album for Rolling Stone, and reveals that despite the out-the-gate aggression of its first single, 4 is "a more relaxed, personal set that emphasizes ballads over bangers." The album will be released on June 28.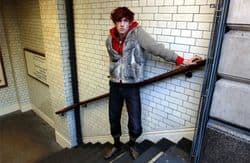 Patrick Wolf's long-awaited fifth studio album, Lupercalia, drops on June 20 — and it's available for streaming now! — but ahead of that he's released the first of five "video portraits" directed by the album's art director John Lindquist and accompanied by music from the record. Says Wolf, "Now with most people buying albums mainly online I didn't want a generation to lose the joy of experiencing artwork. So I wanted to make moving artwork … for the iPad and laptop generation."

 Only a week after the release of Depeche Mode's latest remix set — featuring a revision by former member Vince Clarke — it has been announced that the reunion is going deeper than that: Clarke, who is also renown for his work in Yazoo and Erasure, will be teaming up with Martin Gore for as an as-yet untitled side project that is being described as "a techno album." They've been at work on it for the past six months.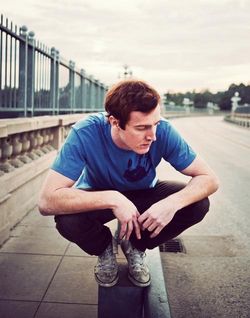 If you haven't heard Active Child yet, the Los Angeles–based artist is preparing to release his debut album this summer and "Playing House" is our first taste of its direction. Following an EP that somehow married classical harp with vintage new wave, it's definitely a new sound: If you've ever wondered what modern R&B might sound like under ice, this may be your answer.

 Morrissey still has pull: In exchange for performing at the Belgian Lokerse Festival, organizers have agreed to ban the sale and preparation of meat products from its catering and food stalls for a 24-hour period. They call it "a welcome catering challenge."

 Kid Creole & The Coconuts will be releasing their latest album, I Wake Up Screaming, this September, and the record will feature a collaboration with Hercules & Love Affair producer Andy Butler. Lead single "I Do Believe" is out in July, with remixes from Faze Action and Brennan Green, among others.
FREE DOWNLOADS:
MP3 | Beyoncé — "Run The World (Girls)" (Tom Stephan Remix)
London producer Tom Stephan is a New York expat, a Neil Tennant ex-boyfriend, and a house producer nonpareil as Superchumbo. Earlier this week, he uploaded his own take on the much-contested lead single from Beyoncé's latest album, and if the original song fell flat for you, this one might pick up the slack: It's big-room Sound Factory business with a nuanced groove — which is a democratic way of saying that the Switch version is a bit too lawless even for my tastes.
MP3 | James Yuill — "Crying For Hollywood" (Bright Light Bright Light's Red Carpet Mix)
James Yuill's Movement In A Storm was one of the best albums released all last year, and like many great records, it went criminally unrecognized. Here, his longtime friend — and retromodern songwriter of the moment — Bright Light Bright Light hands in a new version of "Crying For Hollywood" that gives it an epic shine and some '80s dancefloor movement. If Yuill's original was something of a Sunday morning lament, this excellent remix hangs on to a bout of Friday night fearlessness.
SOUND & VISION:
Nicola Roberts — "Beat Of My Drum"
As the third member of UK supergroup Girls Aloud to go solo, Nicola Roberts has a lot riding on this: One wrong move and it's the difference between the multiplatinum debut by Geri Halliwell and the 53,000-copy–selling debut by Scary Spice. The early critical response is heartening for Roberts, however, and "Beat Of My Drum" — produced by Diplo — has the kind of infectious, rhythmic celebration that summer anthems are made of.
Bright Eyes — "Jejune Stars"
After eight proper studio albums and a handful of compilations and live records, Bright Eyes have certainly deserved the right to blow things up. Somewhat predictably then, on the video for their latest single, "Jejune Stars," Conor Oberst takes a literary turn: Setting words to fireworks is, to some extent, what he's been doing for years.
Memory Tapes — "Yes I Know"
2009's Seek Magic put Memory Tapes mainman Dayve Hawk at the forefront of another one of those accidental musical movements — which worked out because, lucky for him, "chillwave" sounds a lot more substantive than "emo" or something. Much like Toro Y Moi — who also rode the chillwave — Hawk's second album Player Piano, due out next month, seems to be making a case for songcraft over reverbed electro-loops: "Yes I Know" bears a seductive, wistful vocal and an unmistakably old school gait; the most interesting thing Hawk seems to be saying here about future music is that some things don't need to be reinvented.
Broken Social Scene — "Sweetest Kill"
Toronto's musical collective Broken Social Scene have done their fair share of soundtracking messed-up movies; the songs they contributed to Half Nelson, for one, pretty much always make me think of smoking crack now. Great! So just think of how we'll listen to "Sweetest Kill" in the future, after watching this mini-movie about a young lady who kills and dismembers her ostensible love interest in all its graphic glory. So yeah: This clip is probably NSFW, unless you work for Rob Zombie.