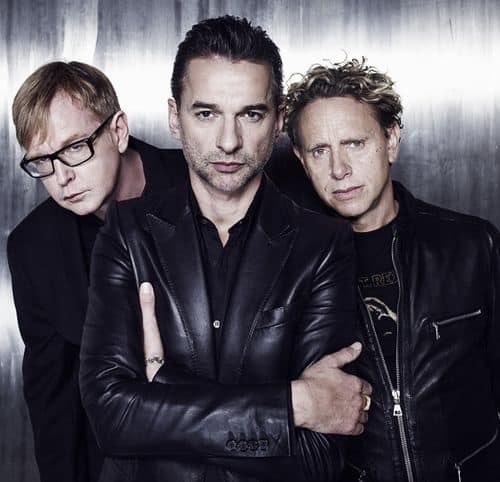 Norman Brannon is a pop critic, musician, and author based in New York City. He presents a weekly music update here on Towleroad and writes regularly at Nervous Acid.  
Follow Norman on Twitter at @nervousacid.
EXTENDED PLAY: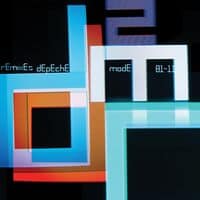 Depeche Mode Remixes 2: 81–11 (Reprise)
It's not every day that a major artist releases a 37-track, three-disc set of remixes comprising the last thirty years of their career — which is likely because I don't think it's ever happened before. In that sense, Remixes 2: 81–11 is breaking some sort of ground that even the 36-track Remixes: 81–04 couldn't touch: This is a collection that not only bolsters the band's unwavering relevance as songwriters and synthpop pioneers, but makes a distinct connection to their enduring influence on modern club music. Admittedly, 37 tracks is a lot for even the most stalwart of fans to digest, so I went ahead and pulled five of the highlights — and lowlights! — for this very special Depeche Mode Remix Redux:
BEST CHOICE OF OPENER: "Dream On" (Bushwacka! Tough Guy Mix)
Produced by one-half of Layo & Bushwacka!, the first song on this collection is, for all intents and purposes, the kind of thing you'd hear at 10:30 P.M. in the club — a stark, tech-house beat that most DJs would call "tracky" under a vocal that only serves to set the hypnotic pace. It is not, by far, the most commercial track on this collection, and because of that, it's also a genius choice: Clubgoers will appreciate the deep house warm-up, while dudes who really loved Mike Koglin's weird trance version of "Enjoy The Silence" in 1998 will feel rightfully duped.
BEST REMIX TO BEAT THE ORIGINAL: "Peace" (SixToes Remix)
2009's "Peace," from Sounds of the Universe, fell somewhat flat in its original incarnation as a downtempo, low-slung bass-driven single; there was something to the lyric and the vocal that the music failed to express. The answer, as SixToes saw it, was a human element. Strings, tabla, and even banjo transform the original into something not even Martin Gore could conceive: a neo-Americana Depeche Mode.
BEST REMIX FOR BEING IN A K-HOLE: "When the Body Speaks" (Karlsson & Winnberg Remix)
If you lived in New York at a certain time, and you know something about the mid-'90s Save The Robots afterhours parties, and you've seen what that place looked like at six in the morning, and you actually feel nostalgic for it, then boy, have I got a remix for you. 
FAILED ATTEMPT AWARD: "Never Let Me Down Again" (Digitalism Remix)
The ultra-distorted electro style of Justice and Digitalism seems like a good idea in context, but when you try to remix a song whose major asset is its melody by featuring a dysmorphic synth that borders on atonal, it's just not going to be good. And that's being generous.
THE VINCE CLARKE VS. ALAN WILDER SHOWDOWN: "Behind the Wheel" (Vince Clarke Remix)
Two ex-members of Depeche Mode — both respected and accomplished in their own right — provided remixes for this collection, and thirty years down the road, that's a pretty fantastic feat. But if you have to compare them (and you don't, but I decided to!), there's something about Clarke's track that slightly edges out Wilder's take on "In Chains." It could be that Wilder seemed intent on making a proper Depeche Mode song — or that his trusted playbook provided a missed opportunity to recreate what we think we know about the band. But ultimately, it was something less hypothetical than that: Clarke's revision suggests that only one ex-member of Depeche Mode has been keeping up with underground techno since Songs of Faith and Devotion.
THE DISPATCH: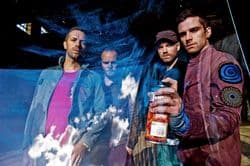 In the face of immediate cries of plagiarism following the premiere of their new single "Every Teardrop is a Waterfall," Coldplay clarify: The song was simply "inspired" by the 1990 single "Ritmo de la Noche" by Mystic, which was in turn based on another song called "I Go to Rio," which was written by Peter Allen and Adrienne Anderson and later sung by everyone from Peggy Lee to the Muppets, among others. Says a Coldplay spokesperson, "Allen and Anderson are credited as writers" in the album's liner notes.

 The 2012 Coachella festival is going double or nothing: Organizers have announced that the event will take place over two weekends — with each weekend being ostensibly, but not likely identical.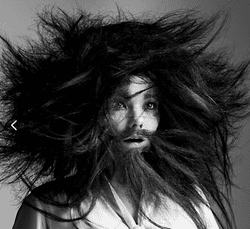 Björk's new album, Biophilia, is shaping up to be an experiment in technology and mobile apps: The record will be released as an "app album" for the iPad, featuring ten mini-apps to go with each song. A preview of the first song, "Crystalline," hit the web this week. 

 Legendary hip-hop DJ Mister Cee — who, if you recall, was arrested in March after allegedly engaging in a sexual act in public with a young man — pled guilty to loitering for the purpose of engaging in a prostitution offense. Cee has yet to explicitly comment on the incident, or for that matter, on the implications about his sexuality, but took to Twitter instead: "SO WHAT!" he wrote. "Some people have such depressing lives they get joy from other's mistakes."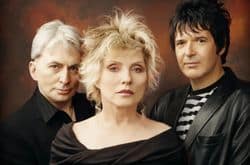 Blondie are prepping the release of Panic of Girls — their first new album in seven years — with a physical release slated for July. UK fans, however, got an early taste of the album through Amazon's digital download store this week, and the preview is promising: Retromodern and yet actually modern, the album also features young Brooklyn songwriter Zach Condon — who adds trumpet to "Wipe Off My Sweat" and whose band, Beirut, originally wrote and recorded  "A Sunday Smile."

 If you're looking for some new DJ mixes to stream, BUTT magazine is hoping to fill the void with a new exclusive series of mixtapes available from their specially designed BUTT audio-player. The first mix is up now, featuring Berlin DJs Discodromo and Boris — the latter of whom is a Paradise Garage vet and former heyday resident at Berlin's legendary Panorama Bar.

 Adele has canceled the remaining nine dates on her North American tour after coming down with laryngitis. "There is absolutely nothing I can do but take the doctor's advice and rest some more," she said.

 This week's bizarre confession: Take That's Robbie Williams undergoes weekly testosterone treatment. "Went to see a Hollywood doctor, had my blood tests," he explained. "He said, 'You've got the testosterone of a 100-year-old man.' And then everything made sense. It was kind of an epiphany."
COMING OUT: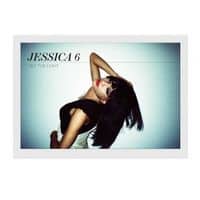 Nomi Ruiz came to light as the breakout star of the debut self-titled Hercules & Love Affair album; her contributions to "You Belong" and "Hercules Theme" set a tone that producer Andy Butler had trouble recreating on album number-two. This week, Ruiz returns with her own group, Jessica 6, and a debut album that belies their new-band status. Equal parts disco, proto-house, and coquettish R&B, See The Light plays with a lot of the ideas that Ruiz explored with Hercules, but shoots less for homage and more for total embodiment. While "Prisoner Of Love" will get much of the press for its Chicago-styled piano house and Antony Hegarty guest spot, tracks like "Champagne Bubbles/Remember When" invoke an anachronistic Mary J. Blige nestled into a late night Quiet Storm slot on 1980s R&B radio. This is, in case you're wondering, a pretty awesome thing.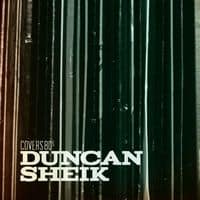 He reinvented himself on Broadway with work on the Tony Award-winning Spring Awakening, meaning that Duncan Sheik has outlived most of the singer-songwriters that came up alongside him in the mid-'90s. (Ubiquitous hits like "Barely Breathing" tend to add to one's shelf-life considerably, if not subsidize the lesser-selling albums destined to follow.) Off Broadway, Sheik's more recent albums have mellowed even further with age, and Covers '80s takes this slow-motion weathering to its next logical step: A collection of twelve totally inoffensive, and even occasionally endearing interpretations of hits by Depeche Mode, The Smiths, Talk Talk, and, umm, The Thompson Twins won't set the world on fire, but they will remind you how old you are in a gentle, toe-tapping kind of way.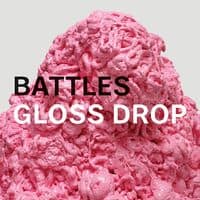 Having lost lead singer Tyondai Braxton to the dreaded solo project just last summer, Battles wasted no time in regrouping as a three-piece and putting together Gloss Drop — which, when all is said and done, barely registers any sort of recognizable absence from being one man down. The largely instrumental album draws firmly on cultural rhythmic traditions ("Dominican Fade"), post-rock detritus ("Futura"), and traditionally electronic dance music-gone-analog ("Sweetie & Shag"), but tracks like "Ice Cream" — featuring Kompakt techno stalwart Matias Aguayo on vocals — remind us that Battles still know how to put together a memorable, if not challenging hook. Braxton may have been the voice, but he didn't own the vision.
Also out today: Peter Murphy — Ninth (Nettwerk), Cults — Cults (Columbia), Sondre Lerche — Sondre Lerche (Redeye), Trentemøller — Late Night Tales (LNT), Candi Staton — Evidence: The Complete Fame Records Masters (Kent), Sophie Ellis-Bextor — Make A Scene (EBGB's), The Ladybug Transistor — Clutching Stems (Merge)
SOUND & VISION:
Clock Opera — "Belongings"
If I wanted to make some sort of official pick-hit of the week, "Belongings" would earn the title, hands down. Clock Opera's latest single draws most obviously from Steve Reich, Peter Gabriel, and Elbow, and yet somehow manages to come out a gorgeously reticent pop song that makes every other record that came out this week feel a little less adventurous — and nowhere as emotionally resonant. It's stunning.
Take That — "Love Love"
The latest single from the revamped electropop Take That sounds more like Gary Numan fronting The Killers than it does the band responsible for "Greatest Day," but the group's recent musical reinvention is one of many reasons why they're so damn relevant. "Love Love" is the lead single for X-Men: First Class.
The Grates — "Turn Me On"
After two well-received albums, Australian indie-pop duo The Grates decided they needed to live a little — so they moved to Brooklyn and pledged to stay until a third album was in the can. That record, Secret Rituals, is likely the one they needed to make: "Turn Me On" makes good on the title of their 2008 album Teeth Lost, Hearts Won; it's wrought with fear, not paralyzed by it.
Ford & Lopatin — "World Of Regret"
The debut album by Ford & Lopatin is called Channel Pressure, and it comes out today along with this video for "World of Regret," a hyper-animated clip that's probably more acid trip than acid house. Fans of carnival posters with dolphins on them — or airbrushed wolf sweatshirts, for that matter — will revel in its ironic artistic merit.