Jason Haas is a digital media consultant and LGBT equal rights advocate. He's held positions with Gay Lesbian Straight Education Network (GLSEN), the Gay and Lesbian Alliance Against Defamation (GLAAD), and Obama for America. The Advocate named Jason a "young gay hero" for his leadership in the LGBT equal rights movement. Jason will be providing updates and stories throughout the Netroots Nation 2011 conference. You can follow him on Twitter at @JasonLHaas.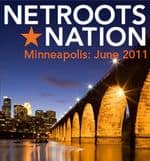 Netroots Nation LGBT Netroots Connect, directed by Michael Rogers (who speaks in the video below), convened over 100 participants on the eve of the sixth Annual Netroots Nation conference, to discuss the most pressing issues facing the LGBT movement.
Bloggers from more than 35 national and local organizations joined online activists and organizers at the Minneapolis Hilton for a full day of training and discussion led by: Michael Crawford, Director of Online Programs at Freedom to Marry; Heather Cronk, Managing Director at GetEQUAL; and Barbara McCullough-Jones, Executive Director at the Q Center, Portland's LGBT Community Center.
In the video below, Rogers introduces the session and Cronk initiates an introduction of some of the bloggers and organizations in the room: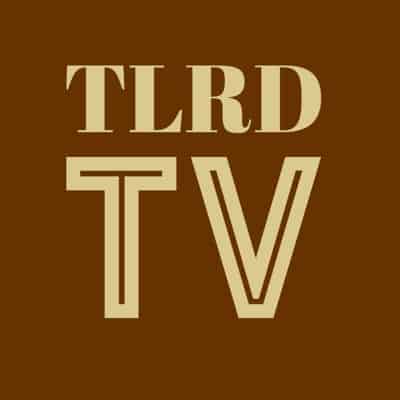 The stage was set for the workshop with the question: "What on-the-ground issues are going on in your world? How are they being covered – or not? What support is needed?"
The responses ran the gamut, including concerns for trans youth, generational divides, health care, and states that some fear are considered "throw-aways" because their residents or political systems lack pro-LGBT plurality.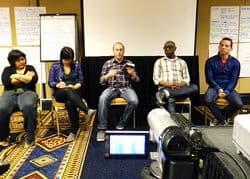 Session I was a small-group exercise that tasked folks with identifying key gaps in the movement as well as effective ways to engage and communicate with groups across cultural or identity lines (e.g., age, race/ethnicity, faith/non-faith). Each group recorded its findings on gigantic 'Post-Its' that were later affixed to the meeting room walls so people could revisit them throughout the day.  
At lunch, we networked and caught up with friends and colleagues. Afterwards, we split into two large groups, one of which examined the relationships between bloggers and organizations that share objectives.
A GLAAD staffer said the criticism his organization receives for not doing enough on certain legislation is unwarranted given limitations set by the organization's 501(c)3 tax-filing status. The other group's discussion sought to elicit ideas for sustaining blogger initiatives through foundation funding. There, someone opined that big budget organizations perhaps do so much that they monopolize opportunities smaller (albeit effective) advocacy groups need to thrive.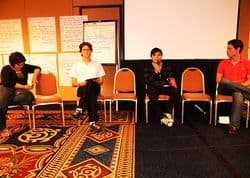 In Session III, a panel of queer immigrant activists offered poignant personal recounts of the struggle they or other undocumented immigrants face in the United States. Panelists included Tania A. Unzueta (Immigrant Youth Justice League and Association of Latino Men for Action), Reyna Wences (Immigrant Youth Justice League), Juan Rodriguez (Students Working for Equal Rights), and Felipe Matos (Presente.org and Students Working for Equal Rights). Check out Carlos in DC for more about what transpired in this session as well as a collection of photos and video from Netroots Nation LGBT Netroots Connect.
A lively exchange of opinions a marked the last session of the day;  entitled, "Is Fighting for Marriage Equality Strategic?"
A few highlights from the discussion are viewable in participants' tweets AFTER THE JUMP…





Building and sustaining coalitions — coalitions that embrace and utilize the complete diversity of LGBT community — was a common theme or takeaway from this Netroots Connect. I felt a sense of camaraderie and urgency as we engaged each other in discussion when not broadcasting the day's goings-on through our blogs and Twitter feeds. I was impressed by the quantity and quality of diversity in the room—LGBT and straight people with different beliefs, incomes, abilities, complexions, and nationalities—working together towards freedom and equality, and it was a privilege to be among them.
A big THANK YOU and congratulations to everyone who shared in making LGBT Netroots Connect a success it is!
What a great way to kick-off Netroots Nation!