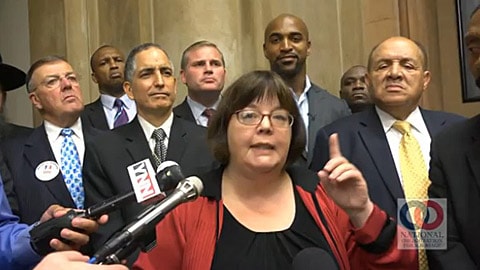 Lead NOM spokesbigot Maggie Gallagher and her hate gang hold a press conference in Albany.
Jeremy Hooper at Good as You has a cast breakdown identifying each of these folks who would seek to destroy families and take rights from people in the name of religion even though none of the legislation being proposed in NY would require religious groups to have anything to do with same-sex marriages.
Watch, AFTER THE JUMP…
NOTE TO READERS: There is a major rally today at the State House at noon in support of marriage equality in New York. Info HERE.