Lesbian longtime politico Jean Harris dies.

Episcopal Bishops celebrate marriage equality in New York.

Anarchists protesting commercial assimilation of Gay Pride wreak havoc in Seattle.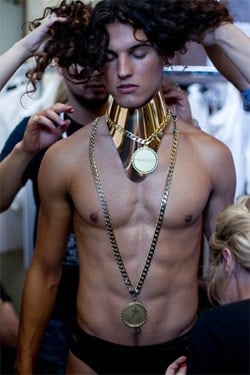 Photographer Kevin Tachman goes backstage at Men's Fashion Week in Paris.

Tom Ford's baby won't be a press tool.

San Francisco couple faces deportation hearing on July 13: "Doug, a U.S. citizen, filed a marriage-based "green card" petition for Alex in July 2010. It was denied in March in a one page letter citing DOMA as the only reason. The couple re-filed the petition in June, citing changes in the administration position on DOMA that took place in February, and the Attorney General's intervention in a Board of Immigration Appeals case in April involving a gay binational couple facing deportation which was made public on May 5."

Tom Hardy is bald and beefy.

Two men arrested over murder in gay cruising area in London's Clapham Common last week.

Linda Hirshman: How same-sex marriage benefits straight women. "As the arguments for heterosexual marriage inequality were used to fight same-sex marriage, so the success of same-sex marriage is a living refutation of the argument that marriage requires congenital natural inequality with women on the bottom. Even the campaign for same-sex marriage, consisting of a torrent of moving stories about the happy same-sex couples who want to get married, is a feminist windfall."

Britney Spears meets with Marines who made "Hold It Against Me" YouTube video.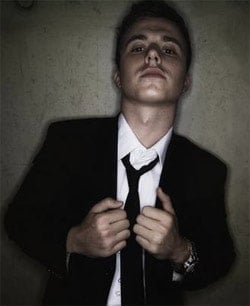 Just Jared interviews Kenny Wormald, star of the upcoming Footloose remake.

Evolve already.

San Francisco's "bittersweet" celebration over NY marriage equality: "The irony is that we moved out away from New England to come to liberal California. And now it's New England that's leading the way," said Dennis Carignan, who was out walking with his husband, David Arseneauli. The pair married in California.

Male model fix: David Rosenberg.

Matt Rettenmund interviews David Mixner.

Christopher Meloni joins Zack Snyder's Superman movie Man of Steel: "When Vulture caught up with the now ex–Law & Order: SVU star at the Public Theater Gala earlier this week, he told us he'd be instead playing a general in the movie. But when we pressed for more information about the role, he said, 'I can't tell you, or I'd have to kill you.'"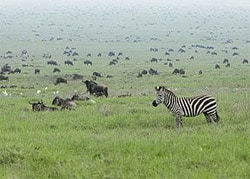 Major victory for African wildlife as plans for Serengeti highway are scrapped.

Tea Party Nation compares gays to drug addicts.

Maryland to face gay divorce question: "The right to divorce is probably not the one Maryland's gay couples had in mind when they pushed for the General Assembly to legalize same-sex marriage this year, and the circumstances of the couples whose cases are in legal limbo are certainly no cause to cheer. But the question of gay divorce may offer the clearest avenue for those legally married elsewhere to confirm that Maryland recognizes their unions just the same as anyone else's."